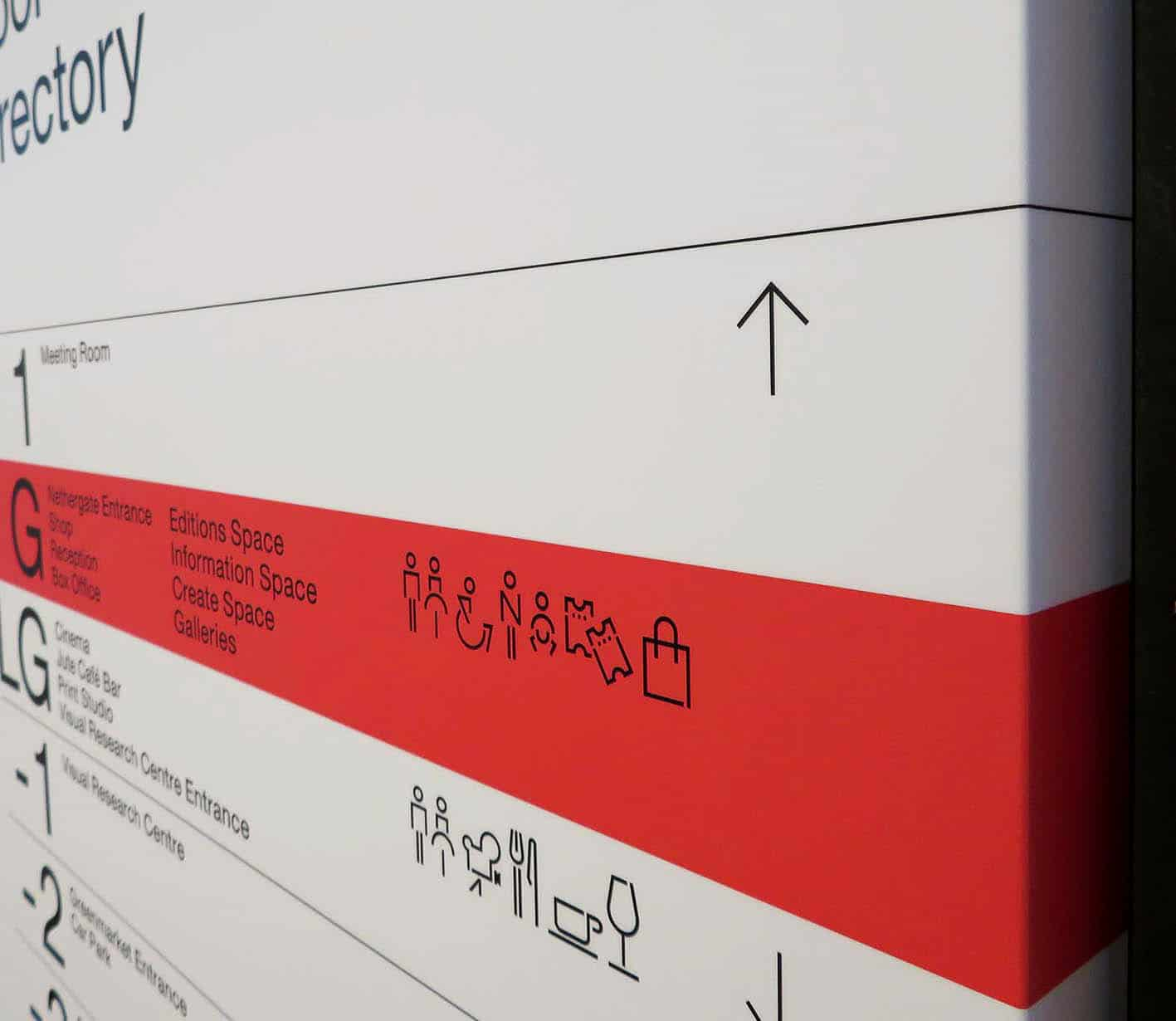 One of several aluminium composite sign trays in Dundee Contemporary Arts
How sign trays are made
Sign trays have two main advantages over a flat panel. The tray stands off of the surface and makes the sign stand out. Trays are also secured to the surface without visible fixings on the sign's face.
As the name suggests, signs trays are folded sheets of aluminium or aluminium composite. Like a box with the backside missing, the flat sheet is turned into an extrusion.
Aluminium composite trays are made from a 3mm thick substrate. The flat sheet is V-grooved around the panel's perimeter, then folded at 90⁰ to the desired edge depth (the return). The return's corners are then secured inside the open tray (the back).
Alternatively, edge corners of aluminium sheets can be TIG welded for a stronger corner join. Undoubtedly, welded corners provide a tougher sign tray. As such, welded aluminium corners are more expensive than aluminium composite sign trays. Arguably, the welded trays' corners have a smoother finish when painted or powder coated.
Sign tray sizes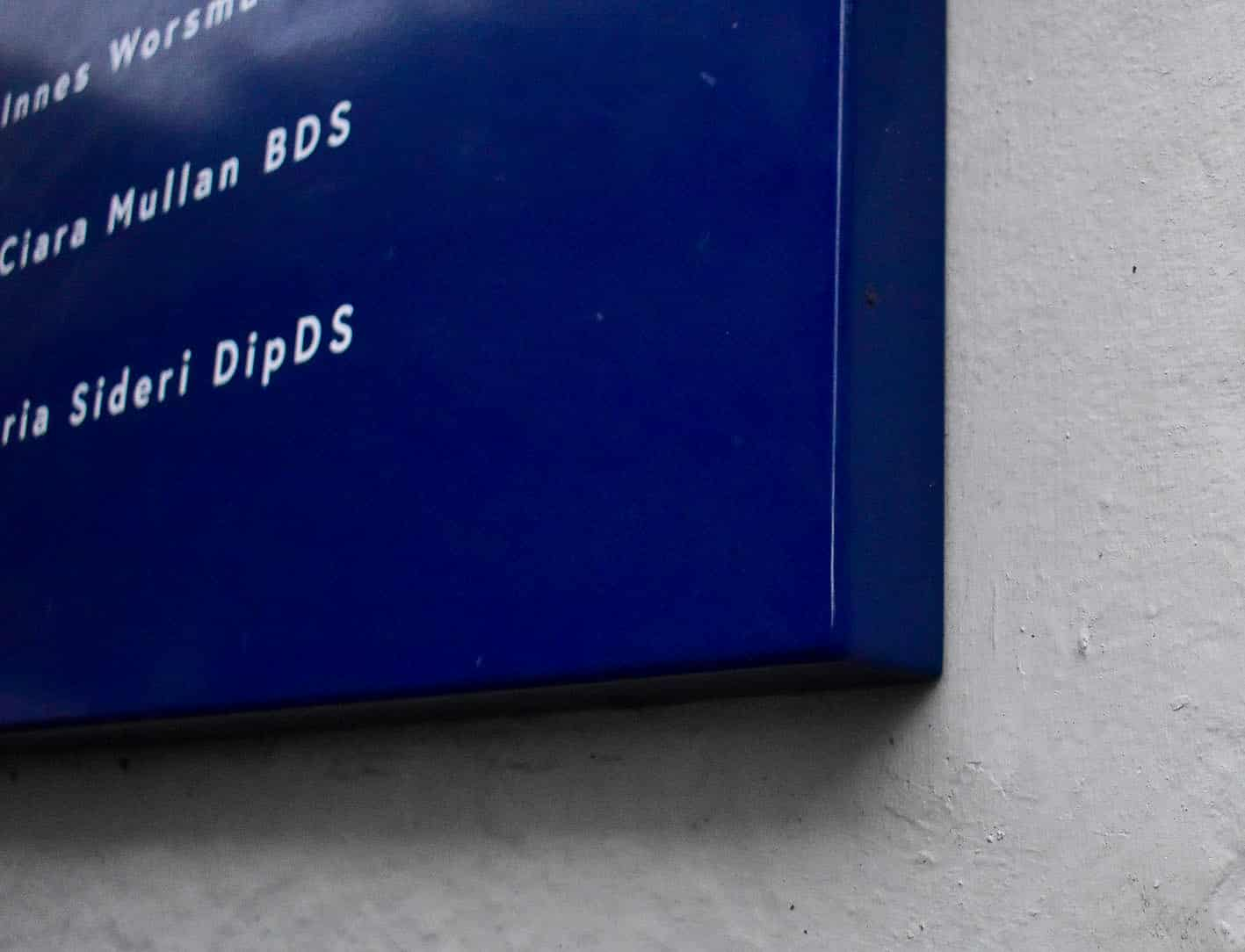 Single sign trays can be made up to 4m by 1500mm, excluding the return size. However, 4m by 1500mm panels are subject to availability and can pose logistical challenges.
More often, sign trays longer than standard sheet sizes are butted together. The butted edge does not have a return. A plate or a channel adheres to the inside of one panel edge, which is then adhered to the neighbouring butted edge. In essence, stitching the two open edges together.
Colours and finishes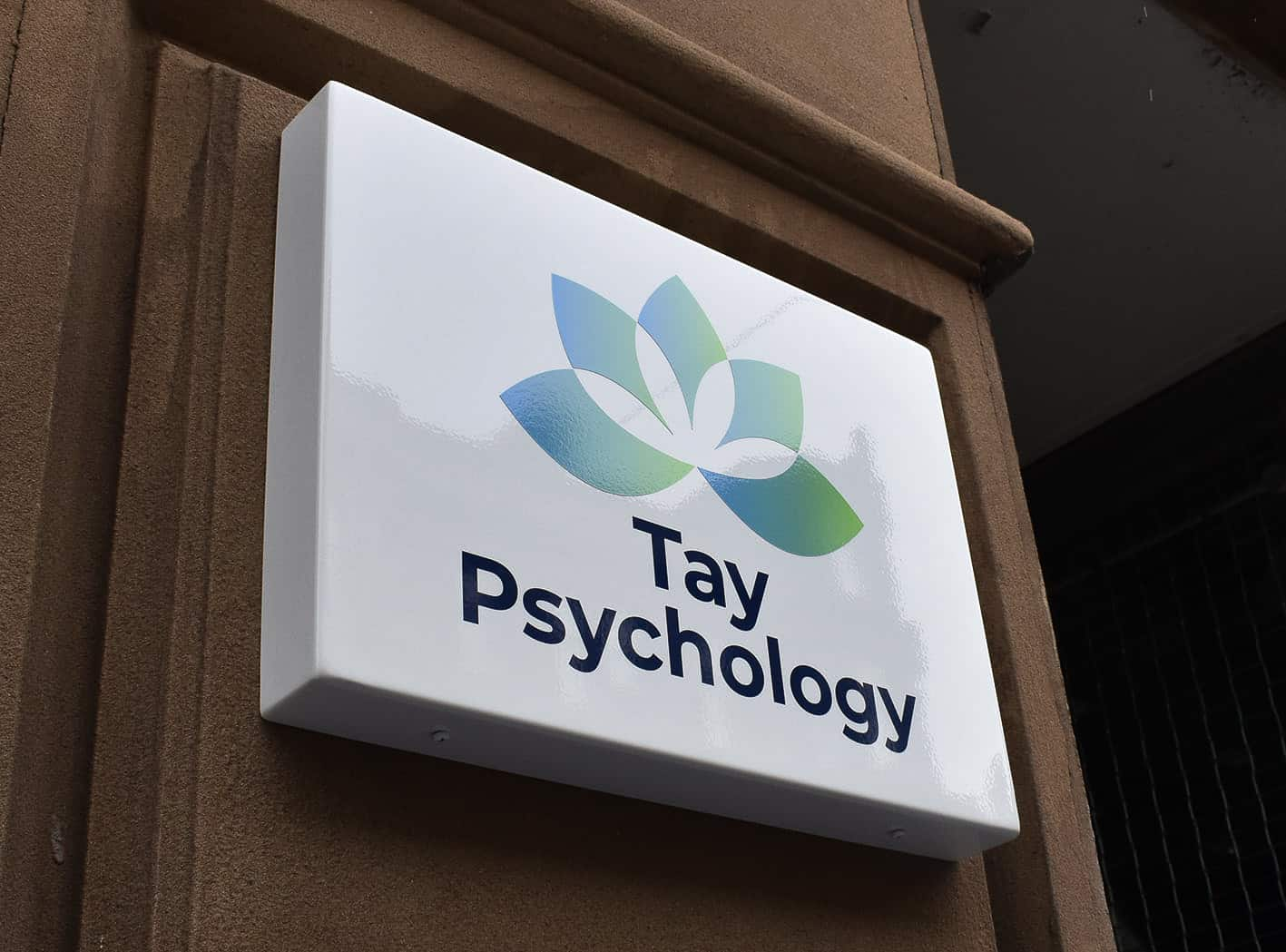 There are four main methods for colouring a sign tray.
Factory finish colour: Aluminium composite sheets are manufactured in a limited range of colours. Primary and secondary colours, as well as black, white, and silver, are available. Matt finishes, along with metallic and brushed effects are available too.
Vinyl wrapping: There are hundreds of vinyl colours, effects, and finishes, in a range of exterior durability. I cover the face of trays in vinyl with plenty of excess to wrap the returns and mould around the corners. The vinyl wrapped corners are cut and neatly wrapped.
Painting: Colour matching is the main benefit of painting a sign tray. Preferrable when matching shopfront colours and your brand's palette. I paint trays and panels by hand or sub-contract spray painted finishes.
Powder / plastic coating: Similar to painting, colour matching is a key benefit of powder coating. Used mainly for RAL and British Standard references. Powder coating the sign tray leaves a plasticised finish and is very durable. Powder coating is suitable for aluminium trays only.
Pairing sign trays with raised letters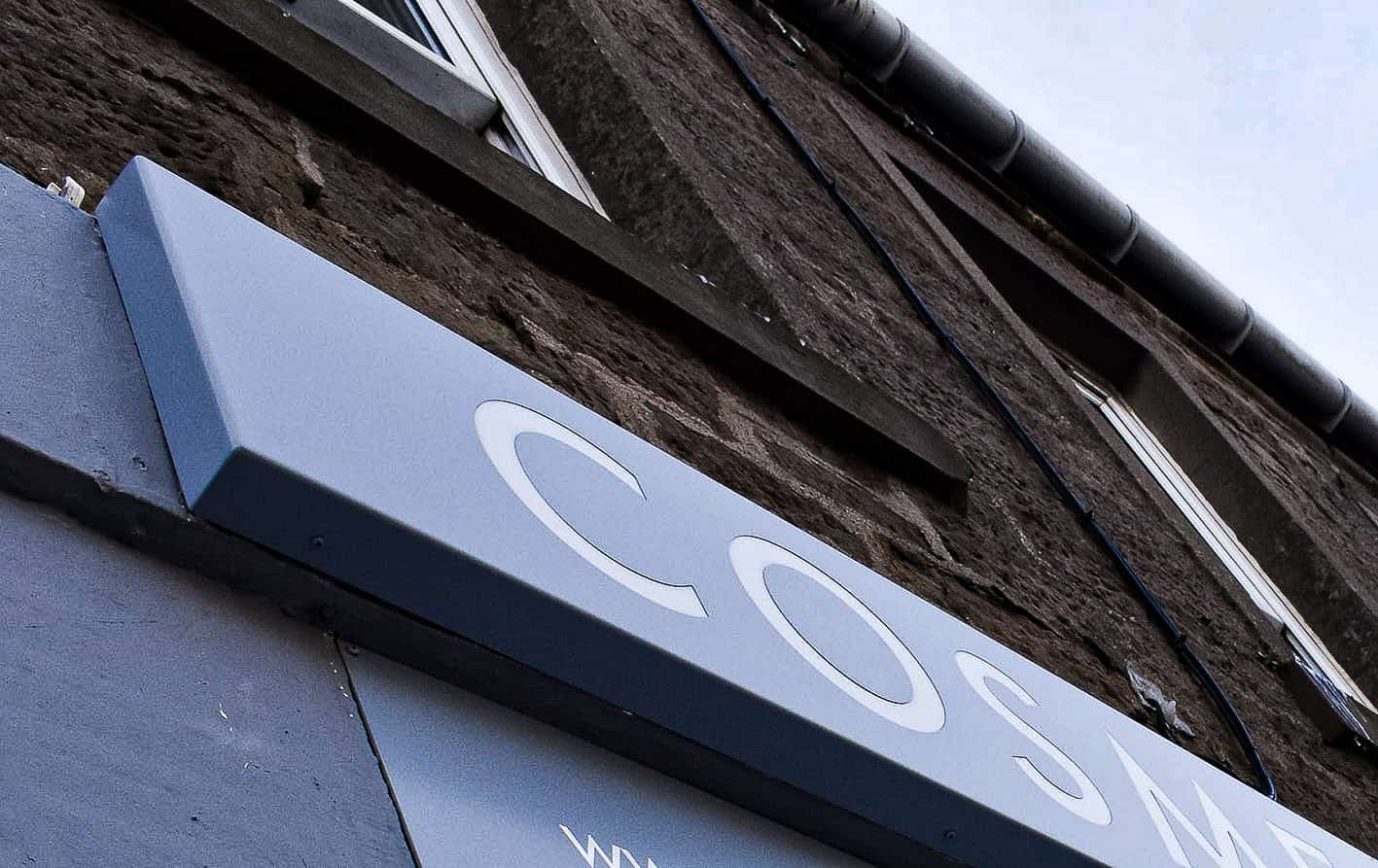 For more impact, raised letters and shapes are fixed to the face of the sign tray. Flat-cut and built-up letters create extra dimension than directly adhered flat vinyl.
Flat-cut letters (individually cut out of sheet materials, such as acrylic) can be made flush with the face of the tray. Or they can stand off and protrude through. The letters are first cut out of the face of the tray (fret cut) before the flat-cuts are pushed through from the back.
Raised letters paired with a sign tray are ideal for illuminated signs. Electrical wiring is contained within the tray and connected to an electrical inlet.
Trays can also be made with acrylic faces to make an illuminated box. Translucent vinyl is applied to the acrylic, enabling the sign to be read in the dark.
Installation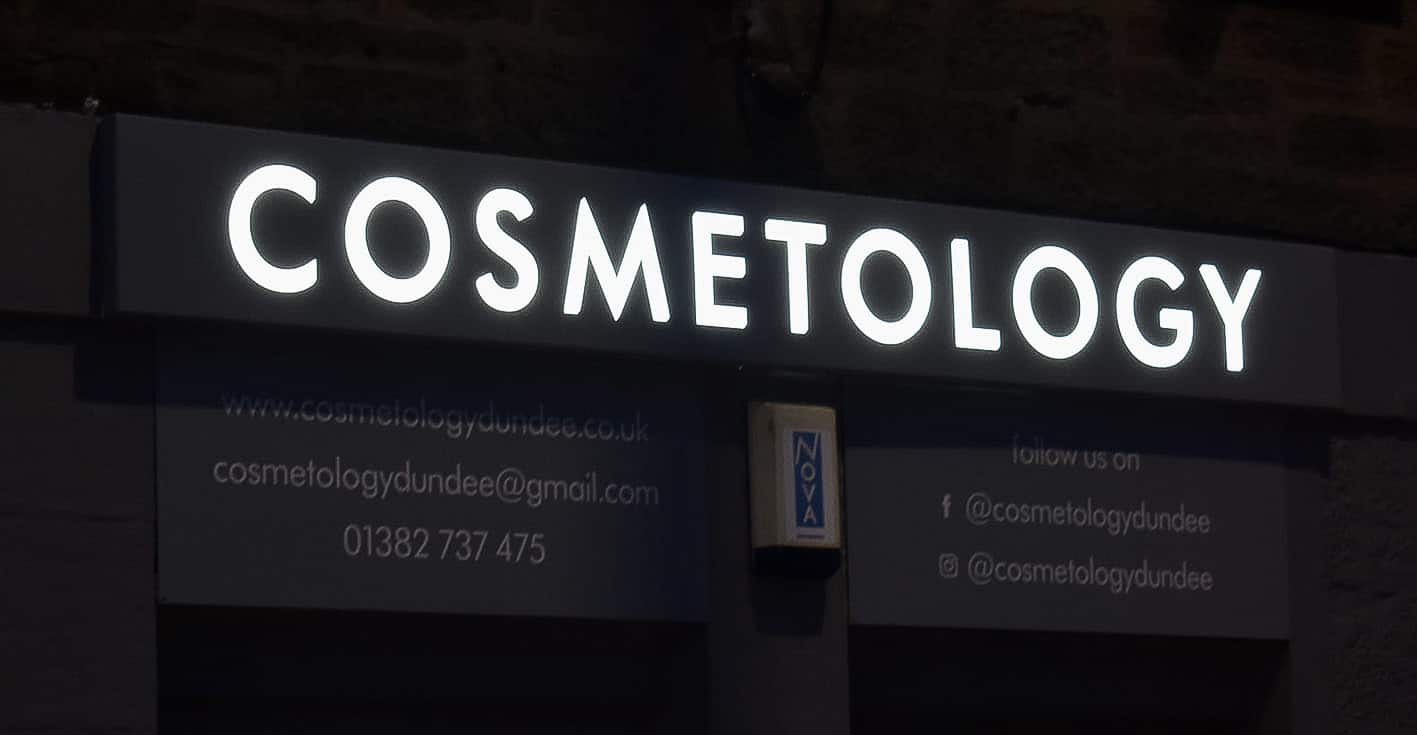 The space inside the tray encases strips of angular aluminium or hardwood batons. These secure the tray to the fixing surface.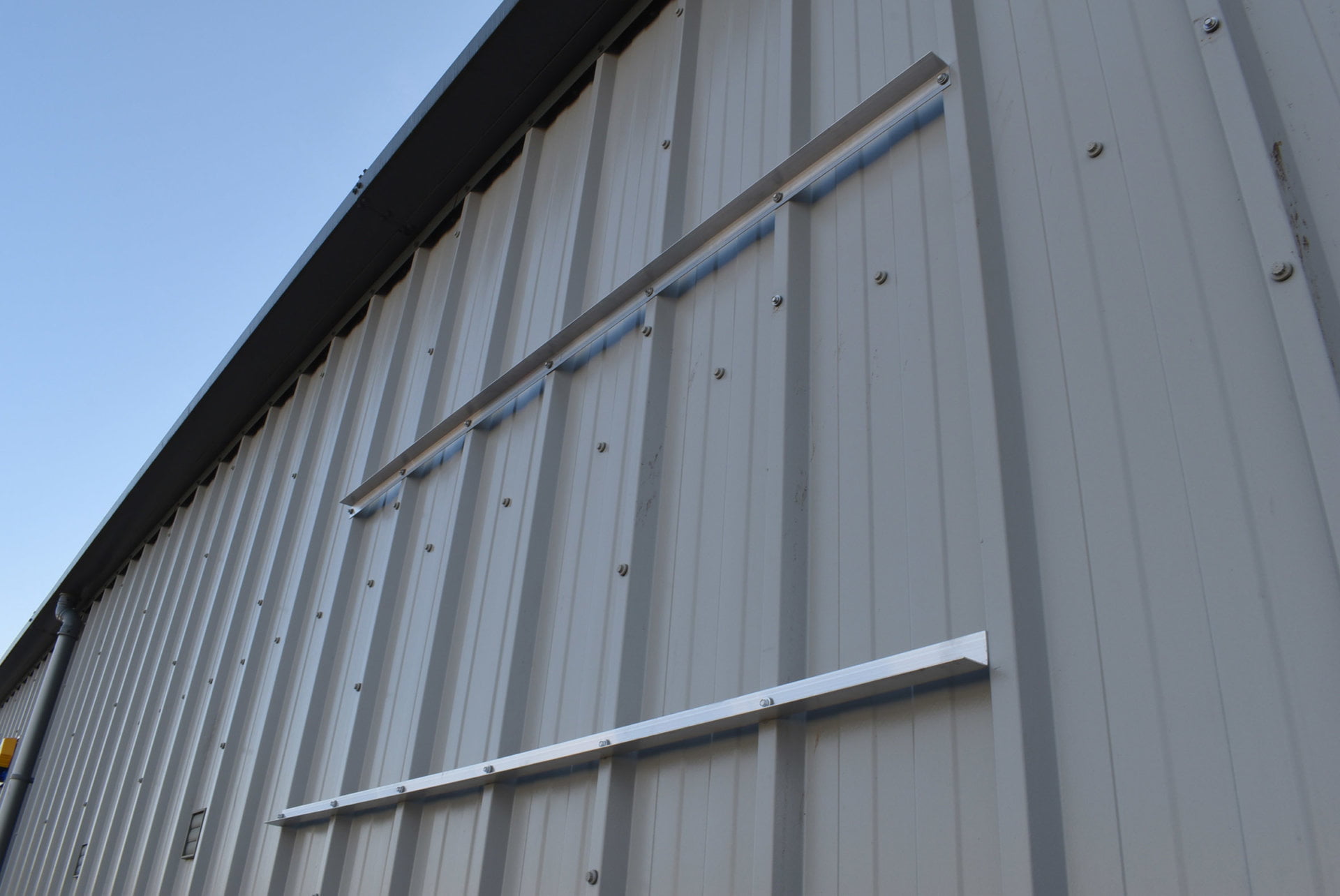 Sign trays are also chosen when old signs can't be removed. The cavity inside the tray encases existing signage.
This installation method eliminates visible face fixings. Whereupon, the vertical fixings are then disguised with corresponding paint, over stickers, or screw covers.
In conclusion, a sign tray has a stronger presence than flat panels. Trays add depth and interest to signs. In turn, this will increase the impact of your message, benefitting your shopfront.
Make your signs work for you. Visit here to learn more.
Need advice and a quote for your sign tray in Dundee? Get in touch to find out more.