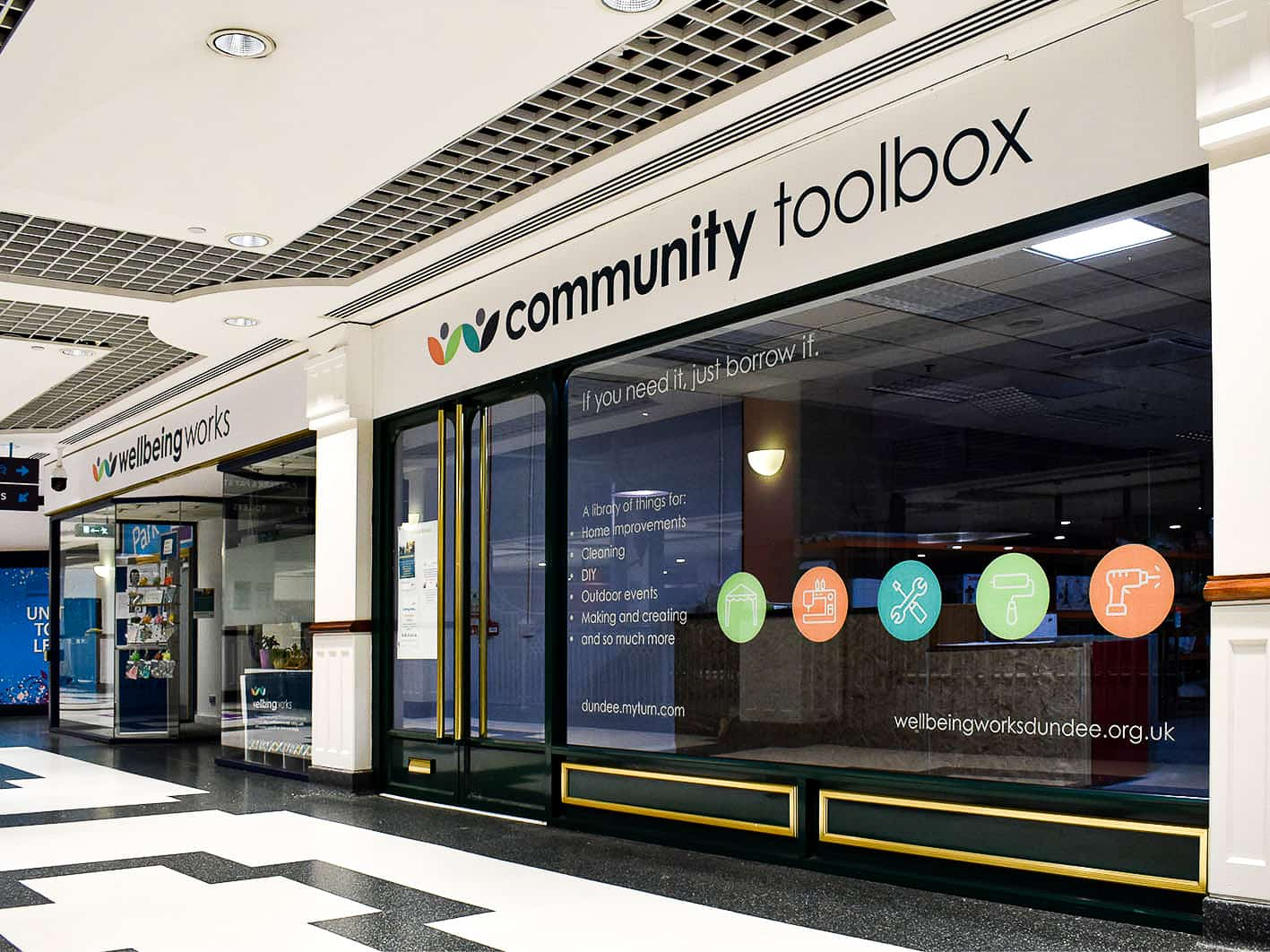 Shop signs in Dundee's Wellgate Centre
What do you want your signs to do?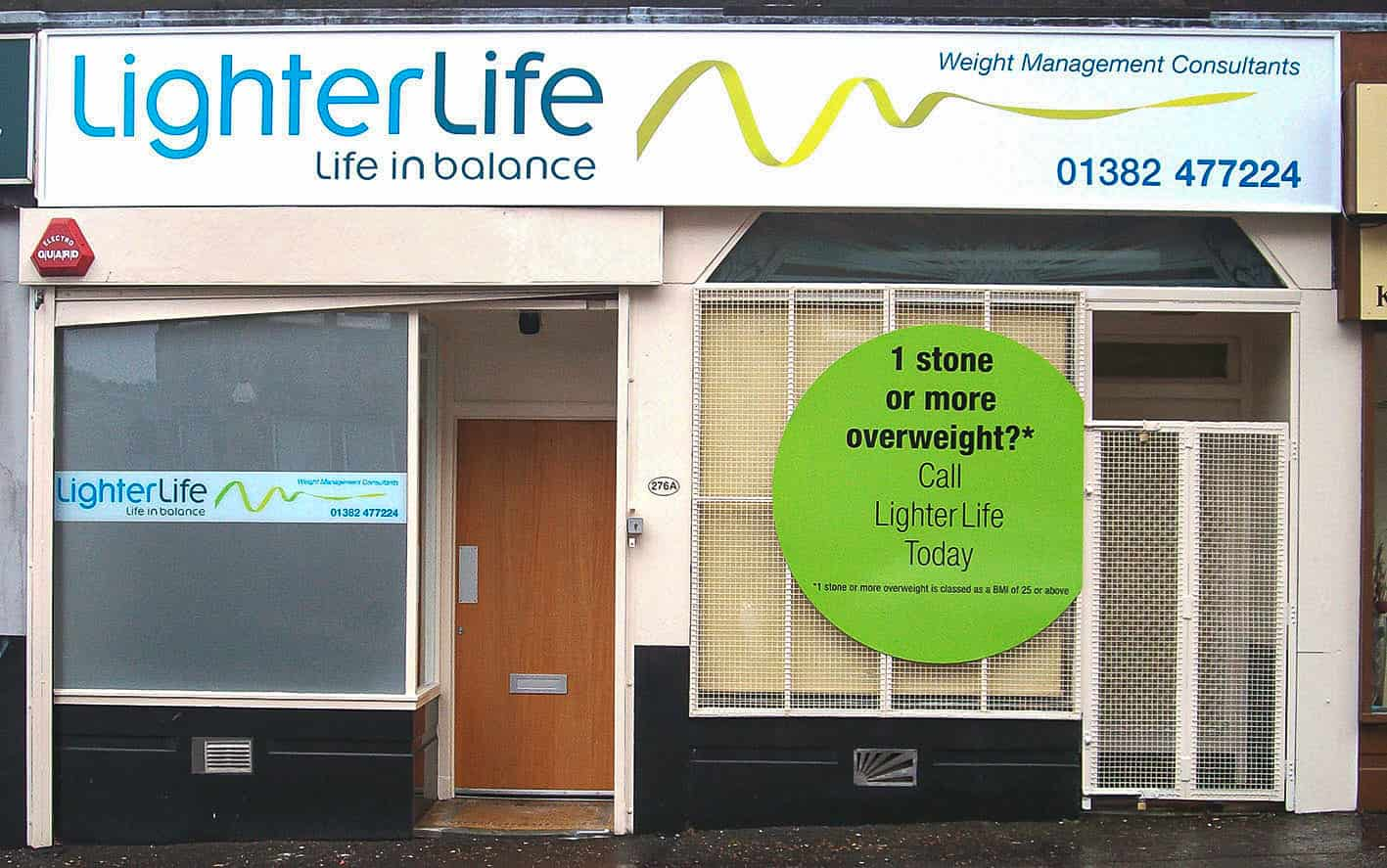 Design, sizes, and materials are important. But the purpose of the sign comes first.
Decide what your message should say.
Include an image if it helps to communicate your message.
Express the style of your brand through the sign's design.
Choose the location.
Select the type of sign to present your message.
Signmaking methods
Your artwork and messaging can be hand lettered, applied with vinyl, digitally printed, etched, and engraved. In addition to raised letters, 3D signs, and a vast array of display products.
Flat signs can be any practical size and cut to shape. Panels are butted or joined for signs larger than available panel sheet sizes. Frames and mouldings can be attached to flat panels, as well as routered and bevelled edges.
Dimensional signs protrude off of the surface. Irregular shapes and contrasting depths have a greater appeal than flat panels. Consider raised or layered signs for more impact.
Rigid signs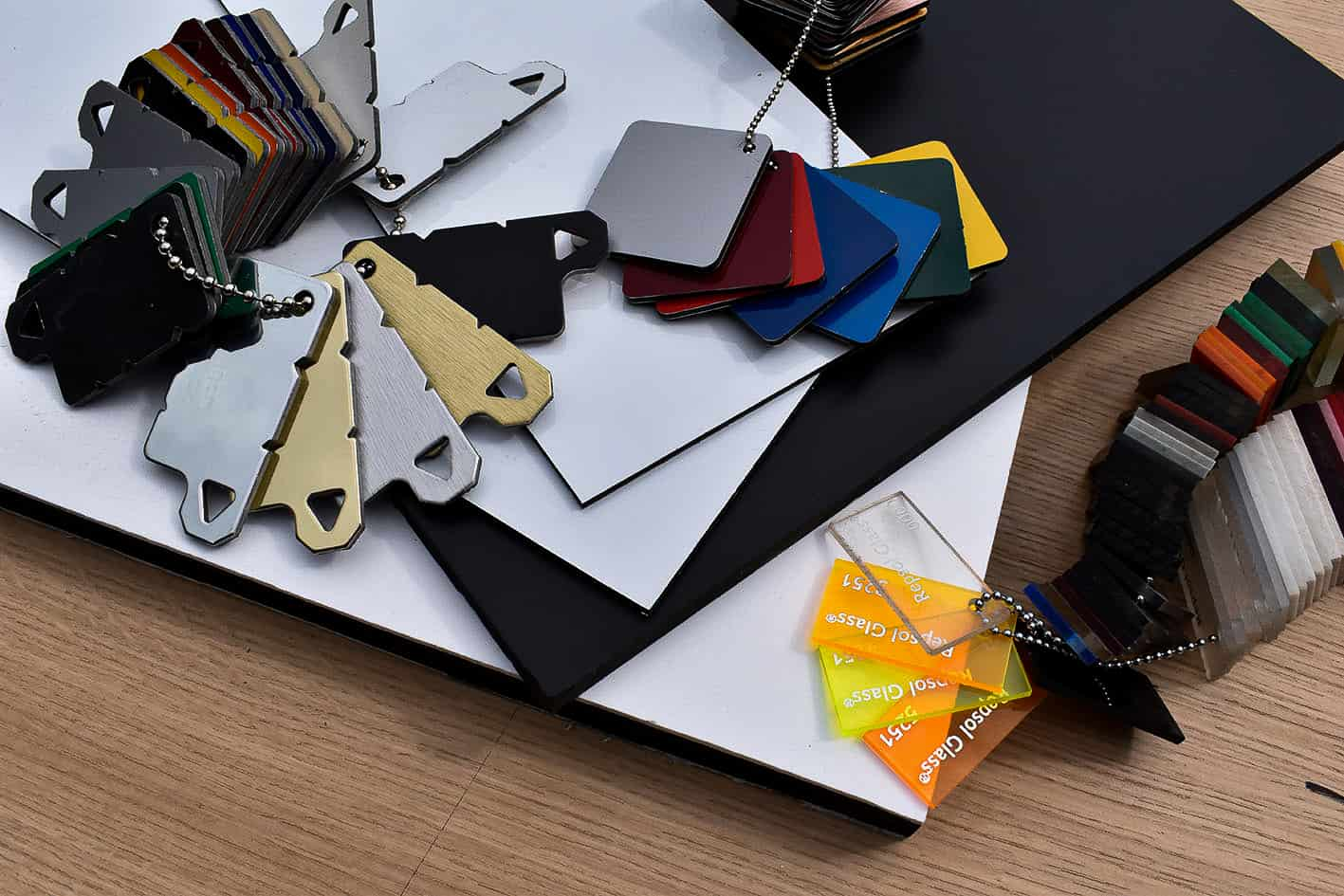 Typically, rigid panels can be made from acrylic, aluminium, aluminium composite, plywood, hardwood, MDF, foam PVC, foam board, cardboard, as well as reused materials. Available in thicknesses up to 25mm, subject to the substrate chosen.
Signs can be painted or powder coated to any colour with specialist finishes, such as fluorescent and glitter effects. Aluminium composite (commonly known as DiBond) is available in standard factory finish colours, as well as brushed metal, metallics, and some woodgrain finishes. Varnished or coloured natural woodgrain panels are available too.
Self-adhesive vinyl colours can also be applied to most rigid substrates or digitally printed. Printing is ideal for fine details and photographic images. And most cost efficient for large quantities.
All rigid signs are available in matt or gloss finish.
Banners and soft signage
Ideally suited for promotions and short term events, banners, flags, and textile signs are most often printed.
PVC banners are opaque and made with hemmed edges and eyelets around the perimeter. Lighter weight mesh materials are used to allow wind through the material.
Soft signage is used extensively for displays and can be supplied with poles and frames.
Point of sale signs
Show customers around your shop, promote your products and special events. Point of sale signs can be freestanding, fixed to a flat surface, or hung from the ceiling.
Rigid panels can be fixed to surfaces with a selection of brushed and polished stand-off brackets that complement the look of the sign. (insert photo of fixings)
Lettering and graphics can also be applied to your windows, doors, walls, stairs, and floors.
Window graphics
Eye level window graphics will attract more close attention than your shop fascia. Take advantage of your windows.
Social distancing signs
Messages and guidelines can be made as temporary or permanent features on new or existing signs. All designed with your brand identity, avoiding the generic look of the purchased-online stickers.
Social distancing floor graphics can be applied inside or out. Anti-slip laminates are advised and are available in a range of abrasive grades.
Fascia signs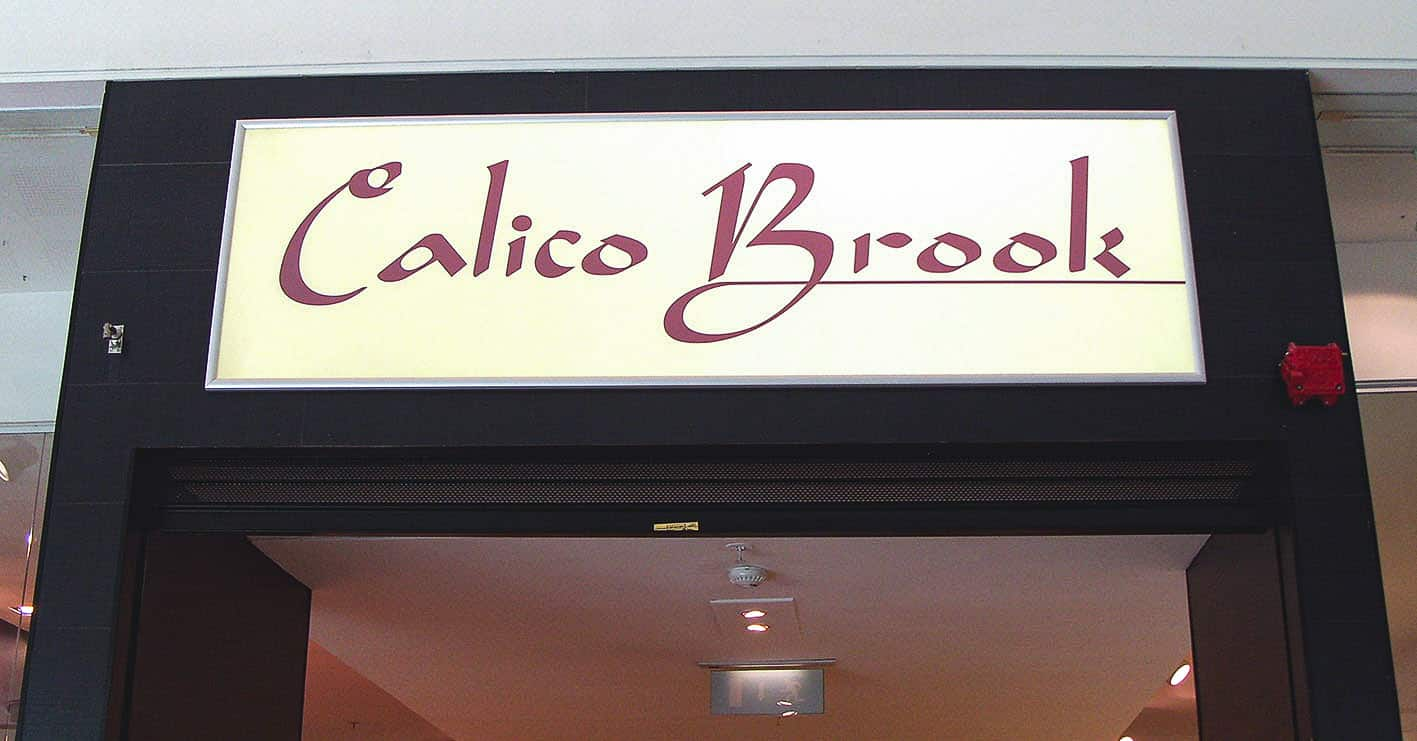 Hand lettered, applied with vinyl, or fixed with raised letters. Your shop name can be lettered directly onto the stone or wooden fascia as well as existing signs.
Sign trays are made for impact and level up your shop fascia. They can be illuminated too.
Illuminated signs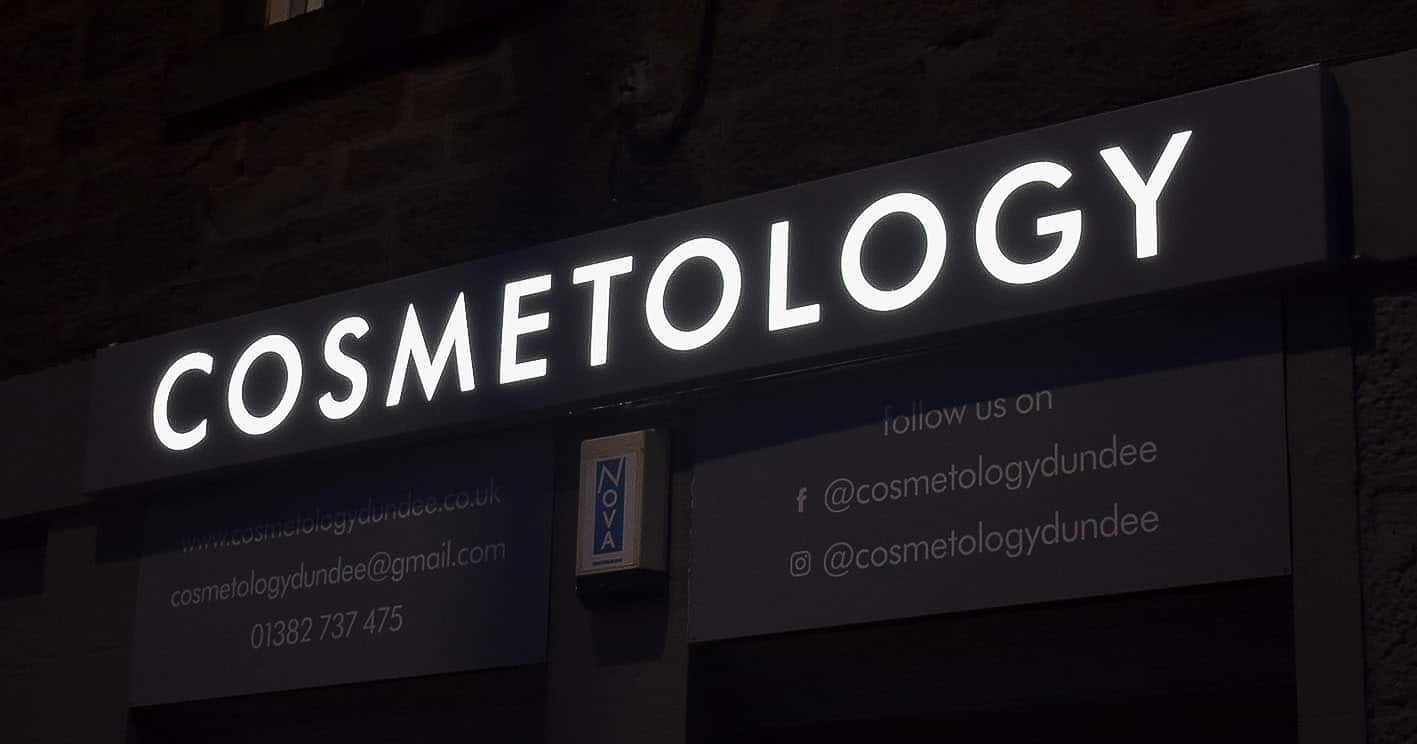 Interior and exterior signs are available as LED illuminated or neon. Raised letters, projecting signs, and fascia signs all have the possibility of lighting up.
Check with your landlord or local authority before ordering exterior illuminated signs.
Hanging signs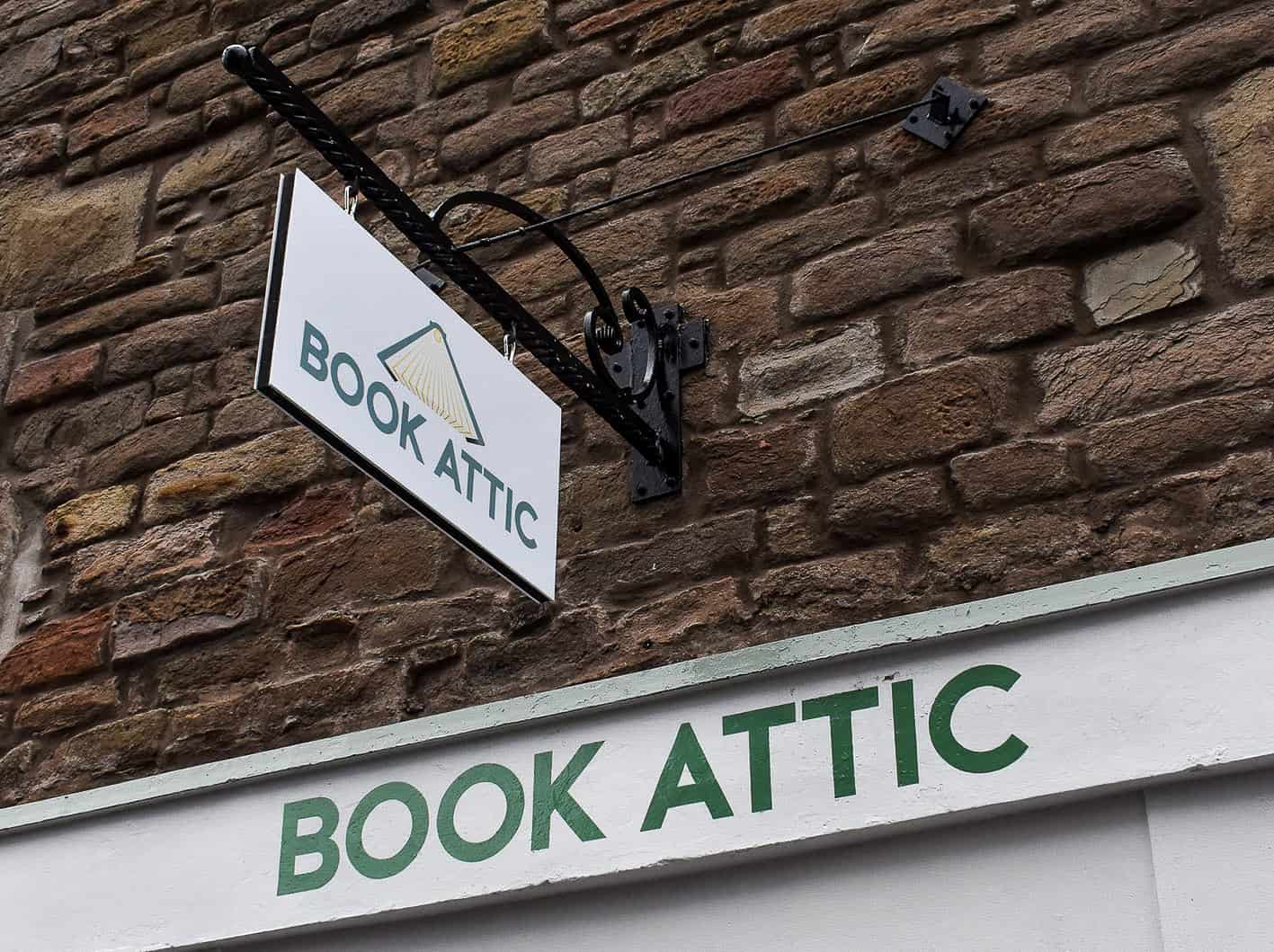 Hung from brackets or projected off of the wall, hanging signs are beneficial in busy retail areas. They can also be used for directing customers inside your shop. Super helpful when looking for particular items.
Installation
The condition of the surface for your sign will determine if and how the sign can be installed.
Safety, weight, durability, cost, and planning consent are factors that will funnel choices of materials and installation methods.
Pavement signs
Shop signs in Dundee's retail districts are subject to some planning regulations. Check your local authority's guidelines before ordering pavement signs.
Consider alternatives, like outdoor seating areas with barriers that double as signage. Or bollards which carry messages too.
Blackboards
Blackboards can be made to any size and fixed to any surface. Either as a rigid panel, part of another sign, such as an A-frame or adhered directly to a wall or window.
Using either blackboard paint or blackboard vinyl, you can write and wipe off with chalk or blackboard markers. Ideal for special offers and changeable messages.
Furthermore, blackboards can be customised with your logo, graphics, and brand colours.
To conclude, there's a method to meet every realistic budget and a way to communicate your message. Signs are an extension of your business and when made with purpose, will return your investment.
Make your signs work for you. Visit here to learn more.
Need advice and a quote for your shop signs in Dundee? Get in touch to find out more.