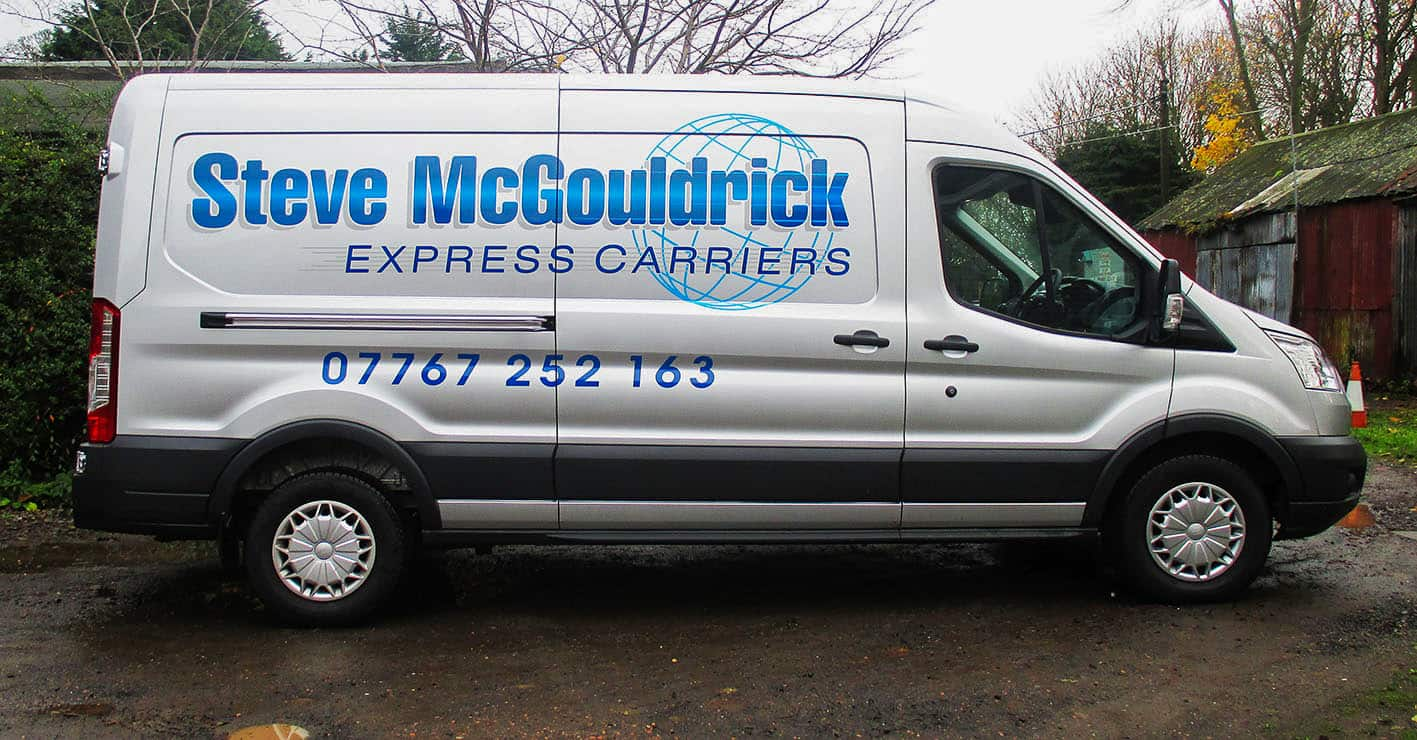 One of a fleet of Steve McGouldrick's van graphics in Dundee
Benefits from van graphics
Presenting the name of your business on your van reassures your customers and potential customers of who you are and what you do.
Consistent branding shows that you take an interest in how you appear. Your brand is then in the minds of your customers.
With a vast choice of advertising mediums, van graphics are one of the most cost effective. From large corporate fleets to personal vehicles, your moving billboard advertises your business every day.
Insurance premiums can also be lower when your van has graphics. Some insurers prefer vans to be lettered to deter theft.
Carefully placed graphics can also disguise panel damage. In some circumstances, vinyl graphics are cheaper than paying for auto body repairs.
Certain vans legally require mandatory graphics. Such as reflective chevrons for escort vehicles and roadside recovery. Equipping your van with this type of livery can help win tenders.
Choosing what you want on your van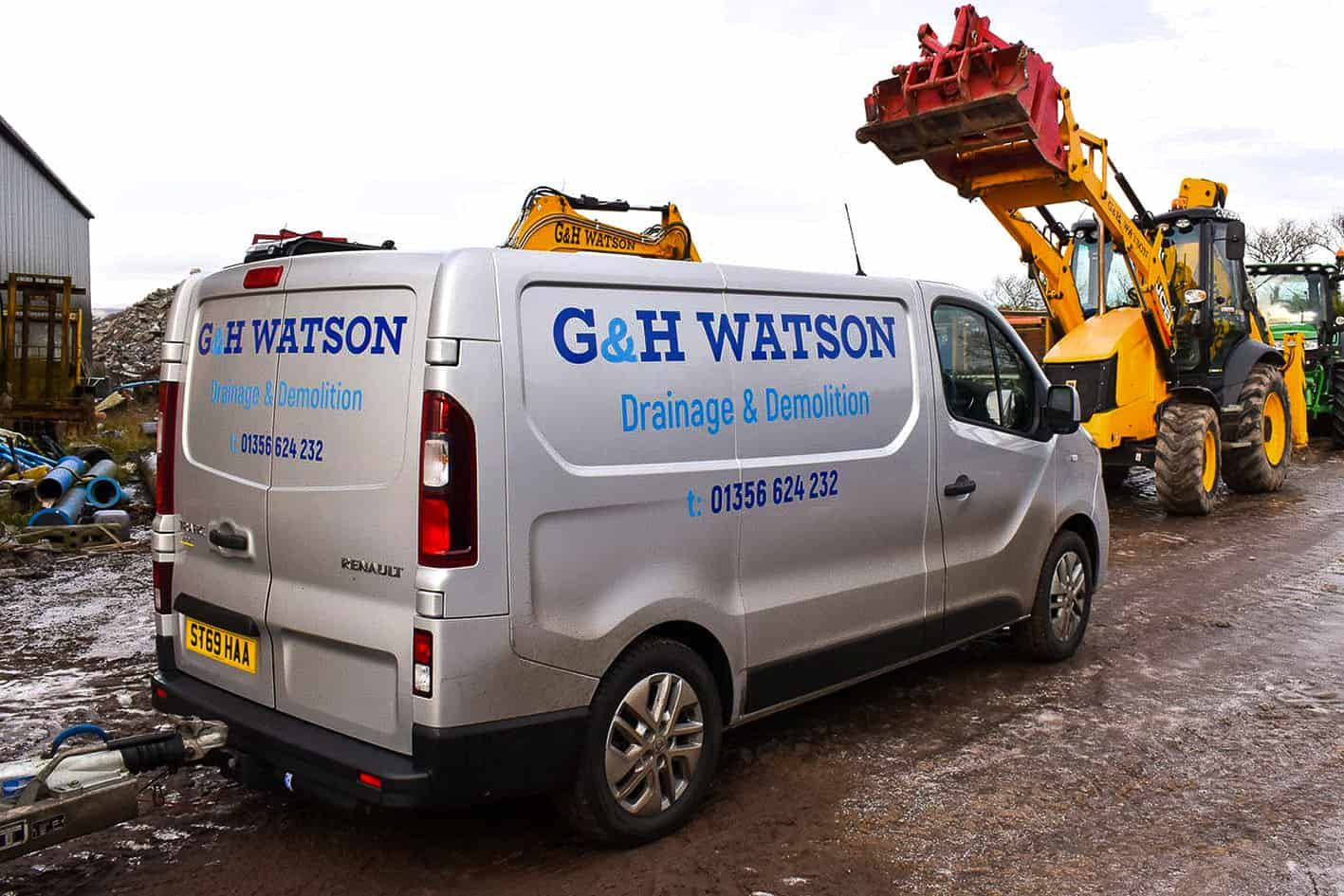 Be concise. Some people will have only a few seconds to read your message. Clear and uncluttered information is more effective for memorability than lists of words and numbers.
Promote the service or the product that you want to provide more. What yields the most profit for you? Which jobs do you enjoy the most?
Use high quality images. Relevant visuals get your message across quickly.
If a product photo is for a niche market, make sure the viewer understands that you provide this product. Don't advertise the product manufacturer without a clear indication of who you are.
Promote your showroom or shop. Make sure the address is legible and consider including the postcode.
Contact numbers are optional but not essential. Direct viewers to your website and social channels. They'll have more time to learn about you.
Types of graphics for your van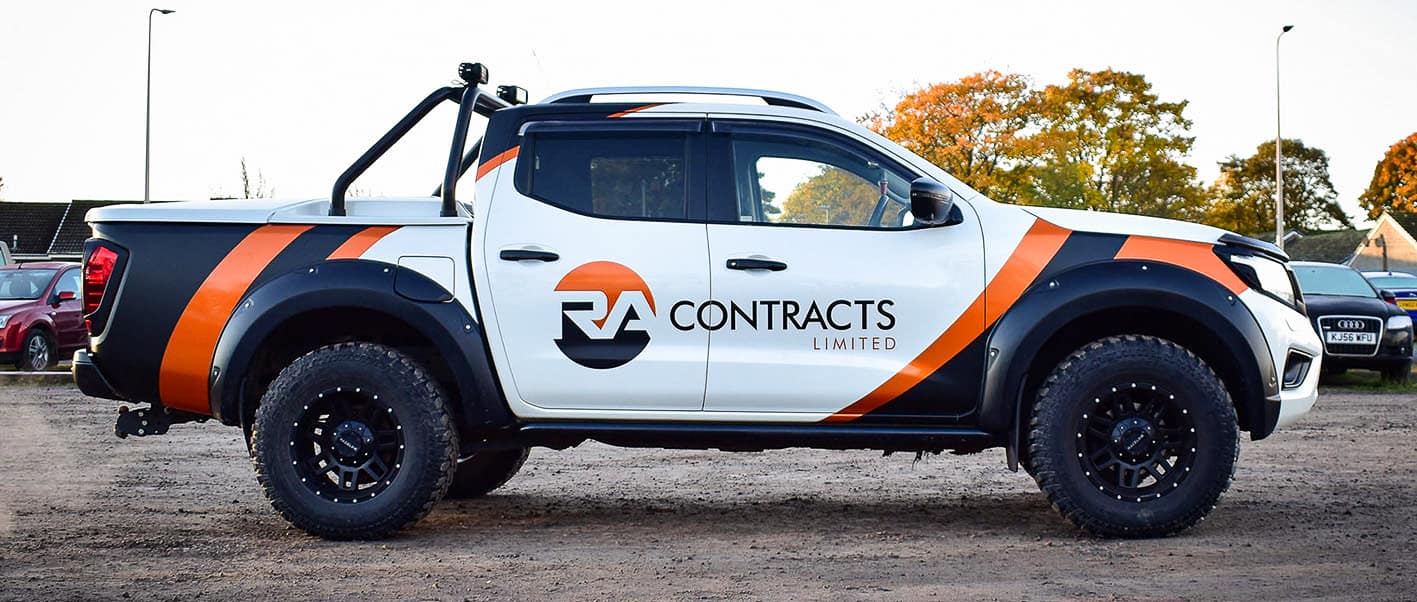 Cut vinyl graphics are the most durable and cost effective method for lettering your van.
Digitally printed vinyl graphics enable photos, colour matching, effects, and complex artwork to be applied to your van. Printed vinyl can also pair with cut vinyl.
Vinyl wrapping is applied to full or parts of vans. Specific van wrap vinyl is available in many different effects including, metallic, pearlescent, mirror finish, and matt. Large areas of your van can also be wrapped with digitally printed images.
Magnetic signs are useful for temporary van graphics. Ideal for sub-contractors and when using your van privately. Magnetic signs come with caveats. Please request guidelines before ordering.
Creating artwork for your van livery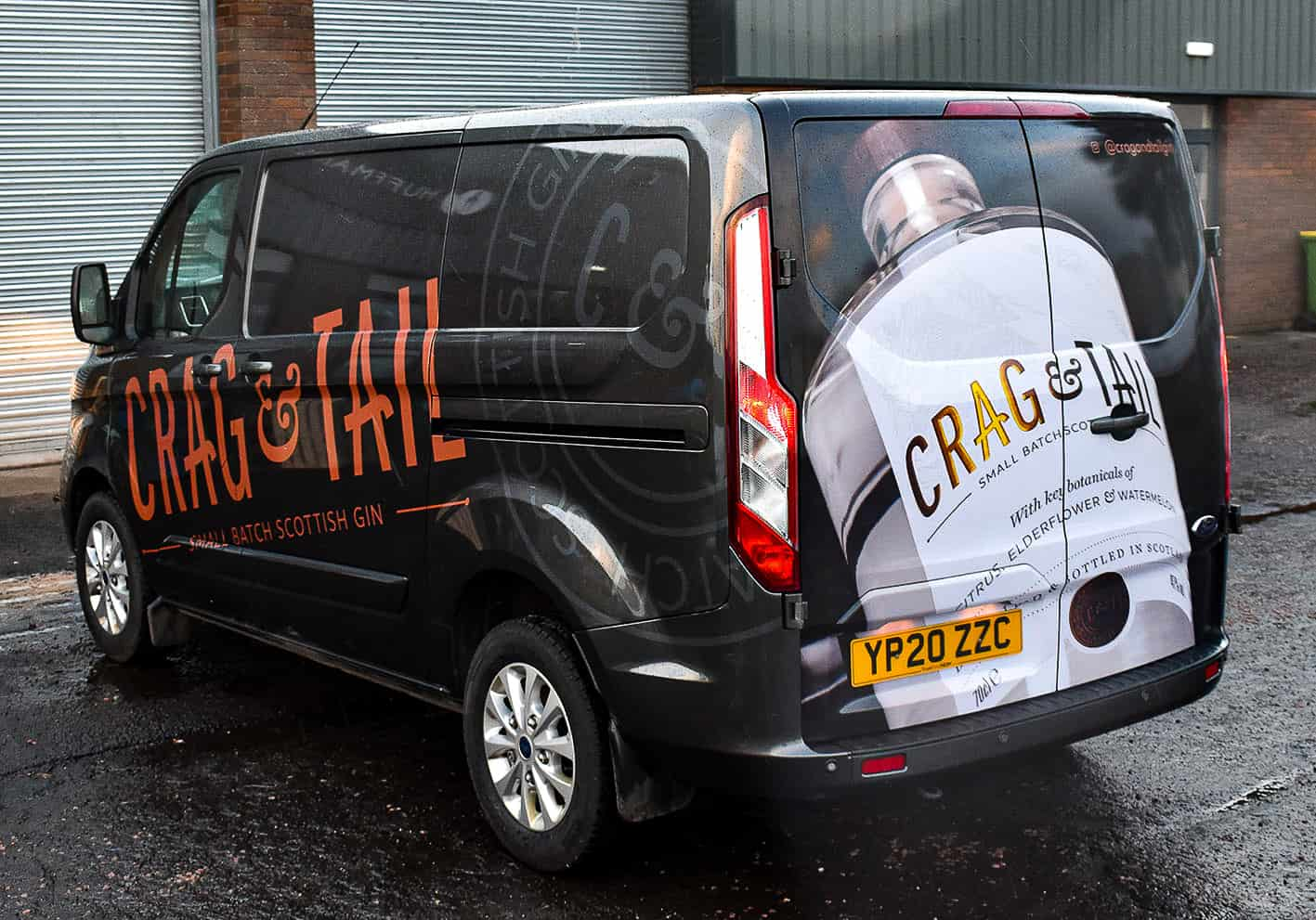 If you possess a logo and visual identity that you're happy with, I can provide design options to show you how your van graphics will look.
If you don't have a logo, consistent visual identity or would like to update your current graphics, I can help.
Learn about my process here.
Selecting vinyl for your livery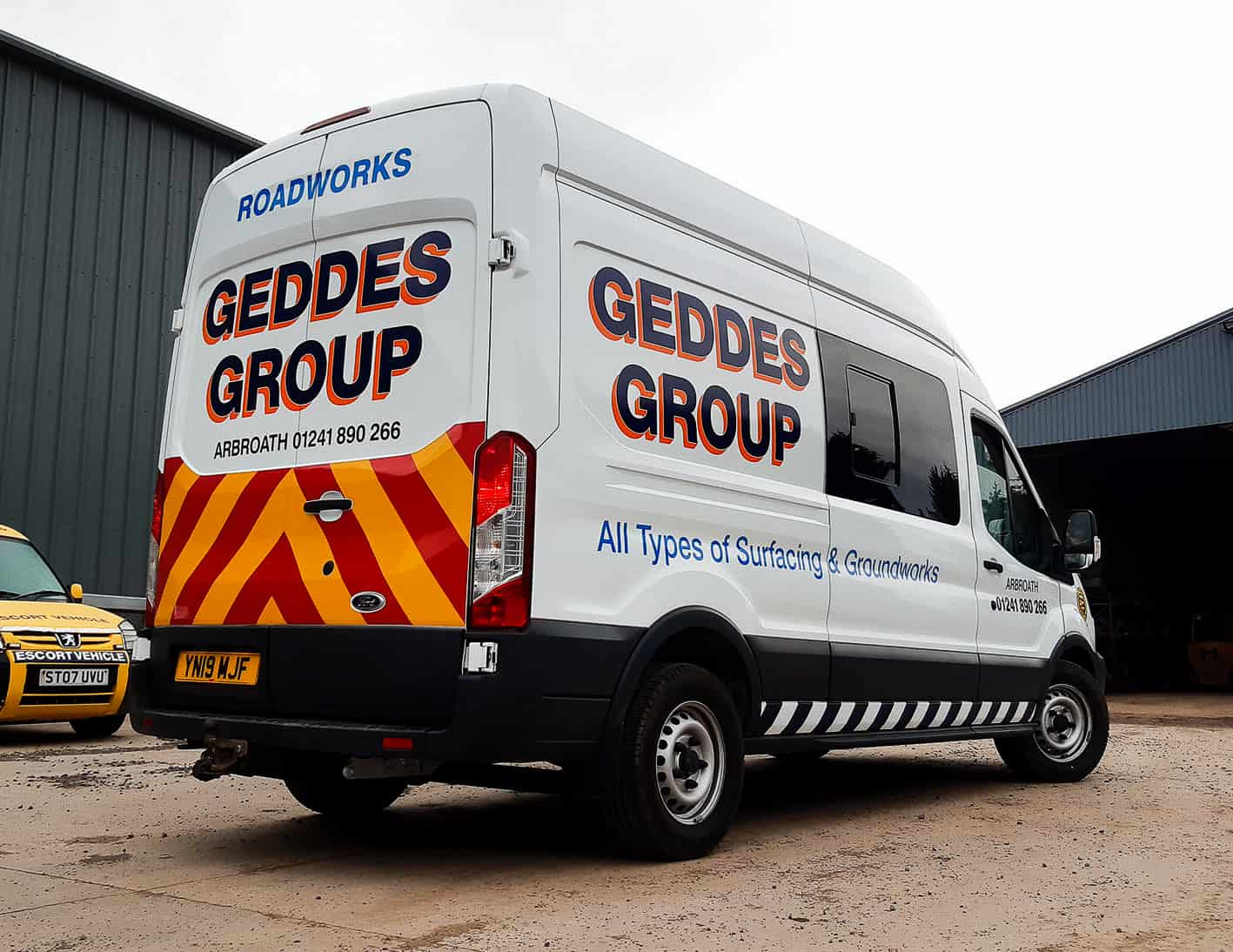 I advise the types of vinyl suitable for your van. I'll also explain the durability of the graphics and their expected life term.
I'll also advise you of costs and availability of materials.
Van graphics application process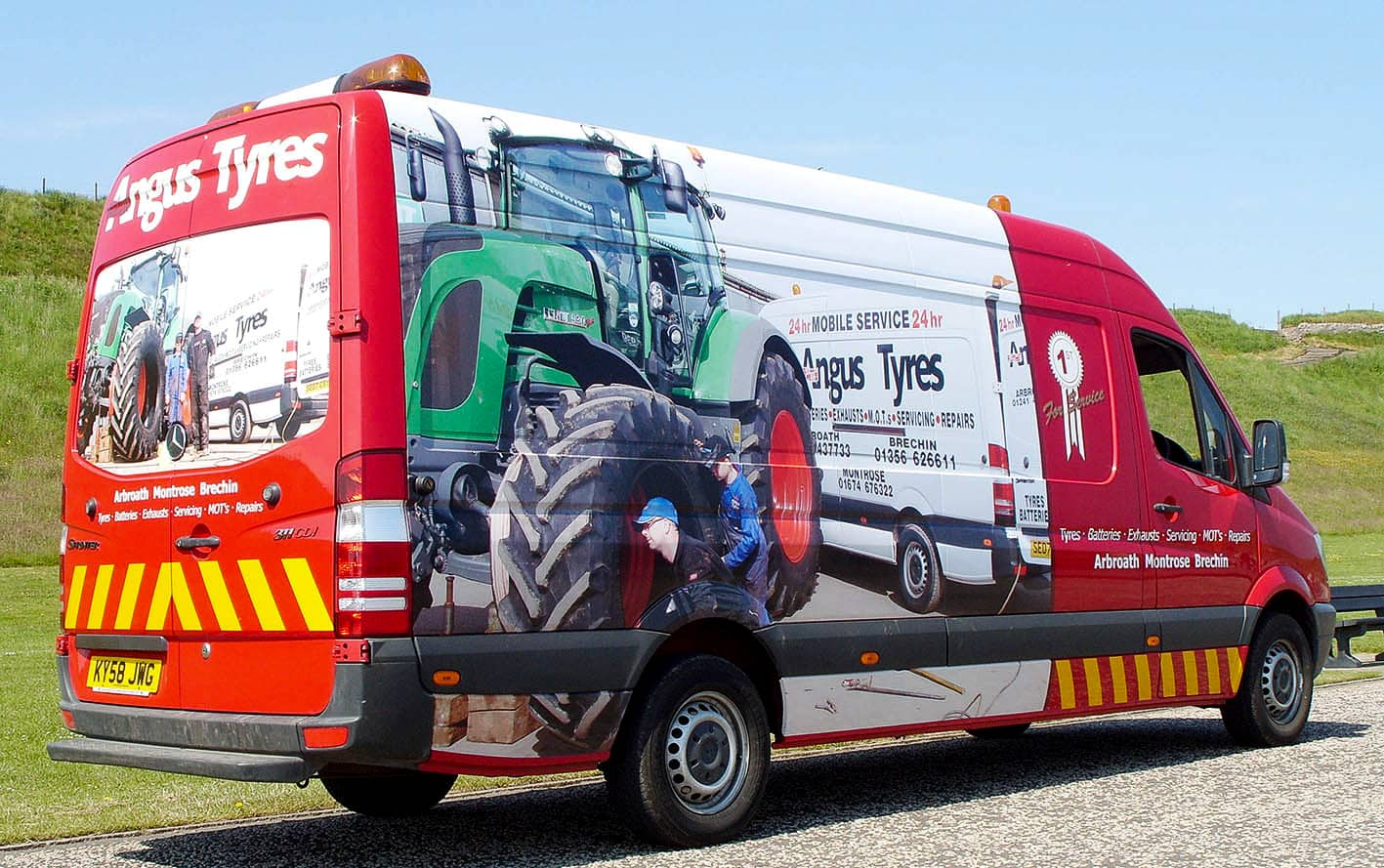 Applying graphics to a van usually takes one day, depending on the livery design and vinyl specifications. Some materials require a constant temperature to bond adequately. In these circumstances, vans are stored inside overnight.
I often cut graphics for vans before the application date. I ask if the van can be delivered to me in the afternoon or evening before the date of application. It makes the process quicker, so your van is on the road longer.
Aftercare for vinyl graphics on your van
Once your van graphics are applied, don't wash the van for 5-7 days. It minimises the risk of damage to the vinyl.
When washing your van with a high pressure nozzle, don't blast it closer than 300mm to the graphics. Direct high pressure water will increase the risk of damaging the vinyl. For tough dirt and grime, use a brush or sponge.
Take extra care when cleaning near small vinyl lettering and intricate shapes.
When waxing and polishing, liquid can build up on the edges of the graphics. Use a fine cloth and your fingernail to remove excess build-up of polish.
In conclusion, your van graphics should be one part of a whole strategy for promoting your business. When your message is clear, your graphics will continue to return your investment.
Make your graphics work for you. Visit here to learn more.
Need advice and a quote for your van graphics in Dundee? Get in touch to find out more.