I've designed and applied vehicle graphics in Dundee and the northeast of Scotland for over thirty years. This article shares the knowledge I've gained.
Keep it simple
Millions of vehicle graphics are on our roads carrying countless competing messages in a multitude of colours and finishes. Advertisements are everywhere. Too much to take on board.
Your vehicle may be your only advertisement. It can be seen by thousands of people every day. Therefore, it's a powerful tool to convey your business' identity and attract your audience. Choose your vehicle graphics wisely, whether you own a single vehicle or a fleet.
Viewers may recognise your words, style, or colours if you have an established visual identity. If you don't have a consistent visual identity, it's time to implement one.
Read vehicle graphics at speed
Consider three main matters when using your vehicle to promote your product, service, or organisation.
What is the message you want the reader to understand?
How can your message be communicated clearly?
How can your message be communicated quickly?
Drivers or passengers may have time to read the entire message on their first view. Or those same readers may gradually take information on board over several views. Some may not read your message at all but recognise the colours or imagery.
How effective is your vehicle advertising, as a moving billboard?
Be selective with your message
Don't complicate your message. Choose the most important information to display. Who you are. What you do. How to get in touch.
Use a single image if it clearly communicates your message.
Promote what you want more of. Sell an in-demand service or a popular product. Some tradespeople are multi-skilled with more than one service to offer. Likewise, some businesses supply numerous products. Too much information is hard to read at once. Select what suits your long term strategy the most.
Include the address of your shop or showroom. Be concise. Long and multiple phone numbers, as well as e-mail addresses, can clutter the design. Consider how the reader will absorb this information.
Direct the reader to your website or social media channel. The reader then has more time to digest all of what you have to offer.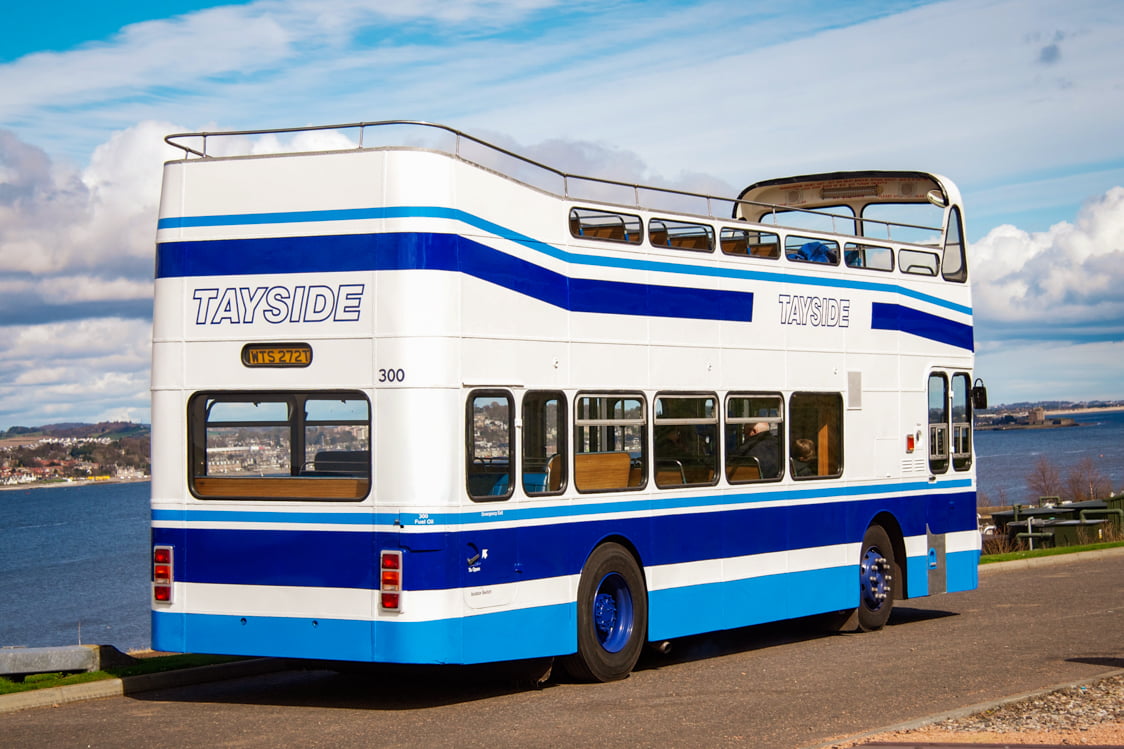 Compliment the vehicle shape
Plastic side trims through logos are never a good look. An experienced designer, signmaker, or vehicle wrapper will design your message to suit the shape of your vehicle.
Most modern vehicles have lots of curves, contours, and recesses. These can be detrimental to the legibility and placement of lettering and graphics. Avoid obstacles such as handles and sliding door channels.
If you have multiple vehicles which are different models, consider how the design will transfer onto each. Can the design be adapted to suit various shapes of vehicles?
Decorative graphics and stripes can accentuate the vehicle's shape. Subtle pinstriping can also soften the expanse of larger commercial vehicles. In contrast, graphics can also scream out for attention. Both options can be part of your plan to attract more eyes to your message.
Choosing colours
Not all vehicle finishes can be paired legibly with your preferred colour scheme. This is especially important when considering the purchase of a new vehicle. Will the colour fit with your business' identity? Can you adapt your previous design to suit a new background colour?
Metallic and pearlescent finishes are particularly tricky. Depending on the viewing angle, solid colours may not contrast or seem visible at all on metallic backgrounds. This is caused by the way light reflects off of the glimmering surface.
Outlines, drop shadows and other effects can be added to increase legibility. However, additional graphics and colours may begin to overcomplicate the design.
Make sure that the colours selected can be read on your vehicle. Ask for a sample and see for yourself.
Understanding materials
The vast majority of vehicle graphics are vinyl. Whether cut vinyl shapes or entire vehicle wraps, there's a huge range of vinyl with varying attributes.
Knowing which materials are suitable and where to source them requires diligence. As well as understanding their lifespan and cost. It's wise to consider how long you intend to keep the vehicle as this may influence your decision for the materials used.
When matching to a specific colour, digitally printed vinyl may be used. This involves printing ink onto an ink-receptive vinyl before laminating. This method is favoured for photographs, gradients, and bevelled effects, to name only a few.
Not all adhesive films are permanent nor manufactured for exterior environments. Moulding over vehicle curves and contours demands a material that can be pliable yet robust. This is especially important for large graphics.
Vehicle safety markings
Many highway maintenance, roadside assistance, and escort vehicles legally require high visibility markings. As well as HGVs and some plant machinery.
The complexities of which are outlined in the Department of Transport's chapter 8 regulations.
With attention, the safety markings can be incorporated into the vehicle livery whilst also including your message. This can be achieved with available panel areas and the integration of high visibility vinyl within the design.
You can learn more about fluorescent and reflective materials here.
Vehicle wraps
Full and partial wraps are a popular choice for vehicle advertising. Borne out of signmaking, vehicle wrapping is an industry in itself. Advancements in vinyl wrapping films are continuous. An understanding of how to use them is essential.
Depending on the size of the vehicle and the wrapped area covered, the vehicle can be off the road for several days. There'll likely be downtime and associated costs, especially if you own multiple vehicles. It's wise to set a budget for this. As well as realising that any potential bodywork damage will mean replacing the vinyl on that area of the vehicle.
Most importantly, the wrap design must clearly communicate your message.
Road Haulage
Tippers, tankers, and trailers can act as moving billboards. Seen by potentially millions of drivers, passengers, and pedestrians every year.
By using the expanse of the panel area for advertising and the route often driven, hauliers can even rent these spaces for additional revenue. Or advertise the products being hauled.
Connecting the cab livery to the graphics on the trailer gels the hauliers visual identity. When graphics are sensibly placed on different models of a cab, they can also connect universally with the adjoining graphics on the trailer.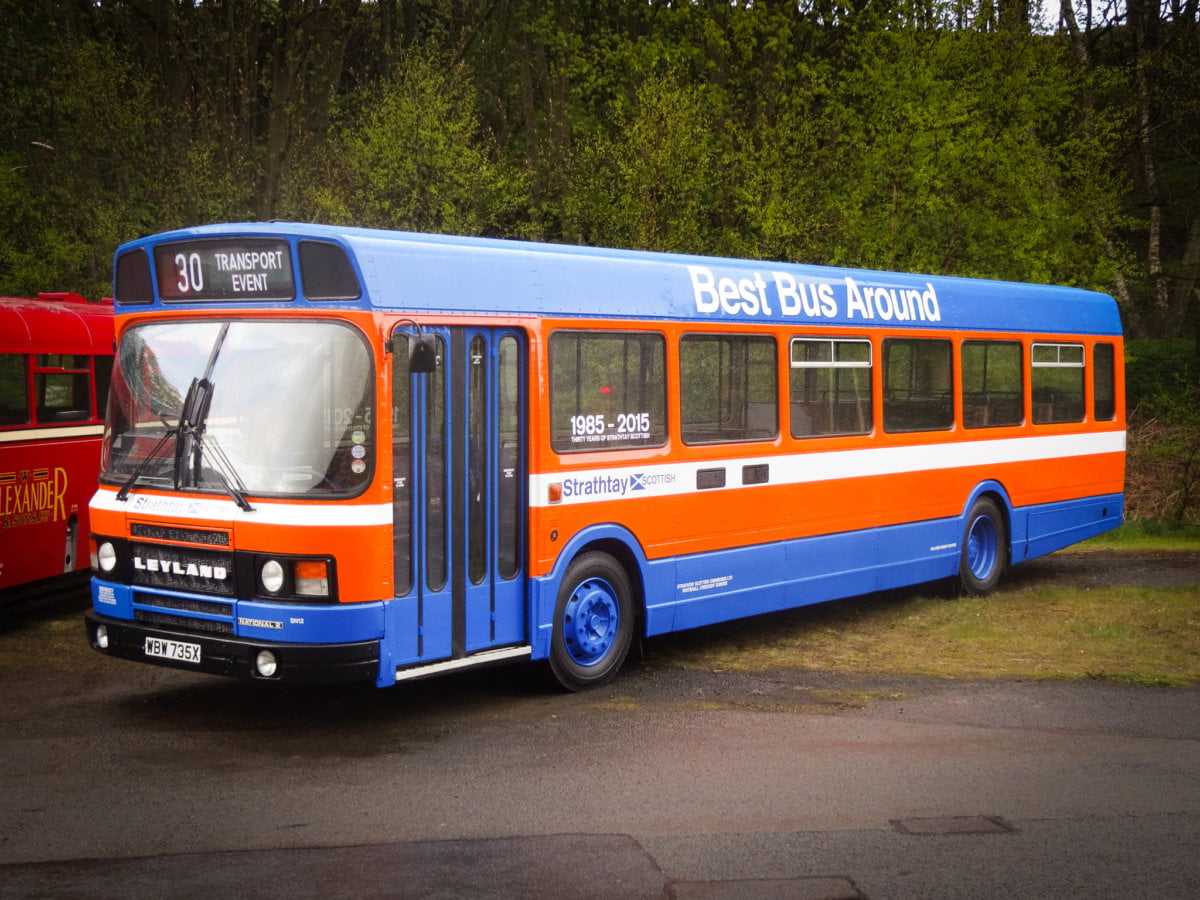 Vintage Vehicles
Older treasures and display models can be restored with care and attention. Take a look to see how refurbishments for Harry Lawson and the award winning, Leyland National single decker restored them both to former glory. Coach painting and hand lettering were applied to rejuvenate these older vehicles.
Need advice for your vehicle graphics in Dundee? Get in touch to find out more.