Dundee Contemporary Arts Signage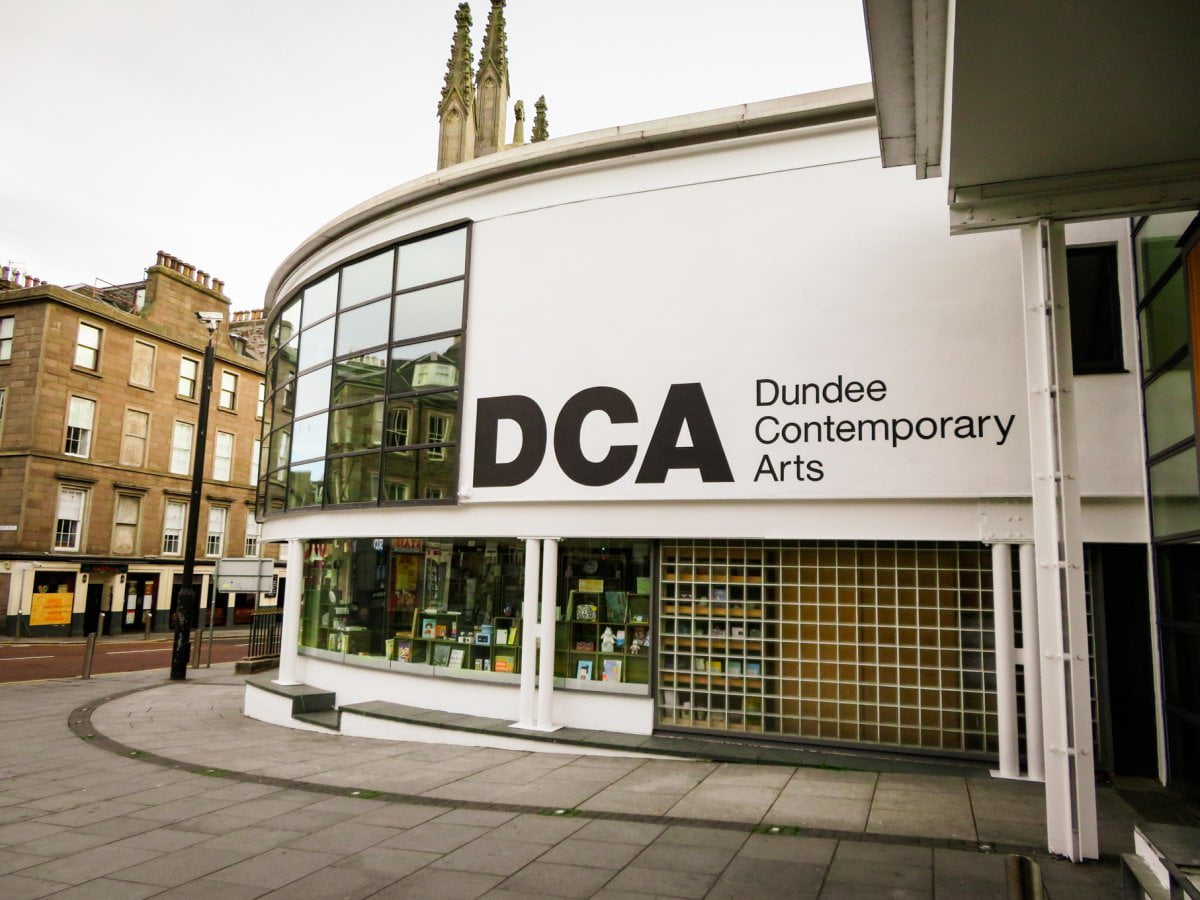 Dundee Contemporary Arts sought a sign company in Dundee to supply and install a wide range of new signage as part of the centre's large refurbishment. DCA's twentieth birthday was nearing and the management contacted me for advice and a quote.
Sign Design
Goodd Design Consultancy designed all of the signs. I met with Goodd's Brian Proudfoot to discuss the project brief. We worked together to determine the fabrication methods in keeping with Brian's vision and style throughout all of the new signs. My quote was then quickly approved. I planned the wide scope of sourcing materials, contracting specialist fabricators and arranging production for the agreed installation dates.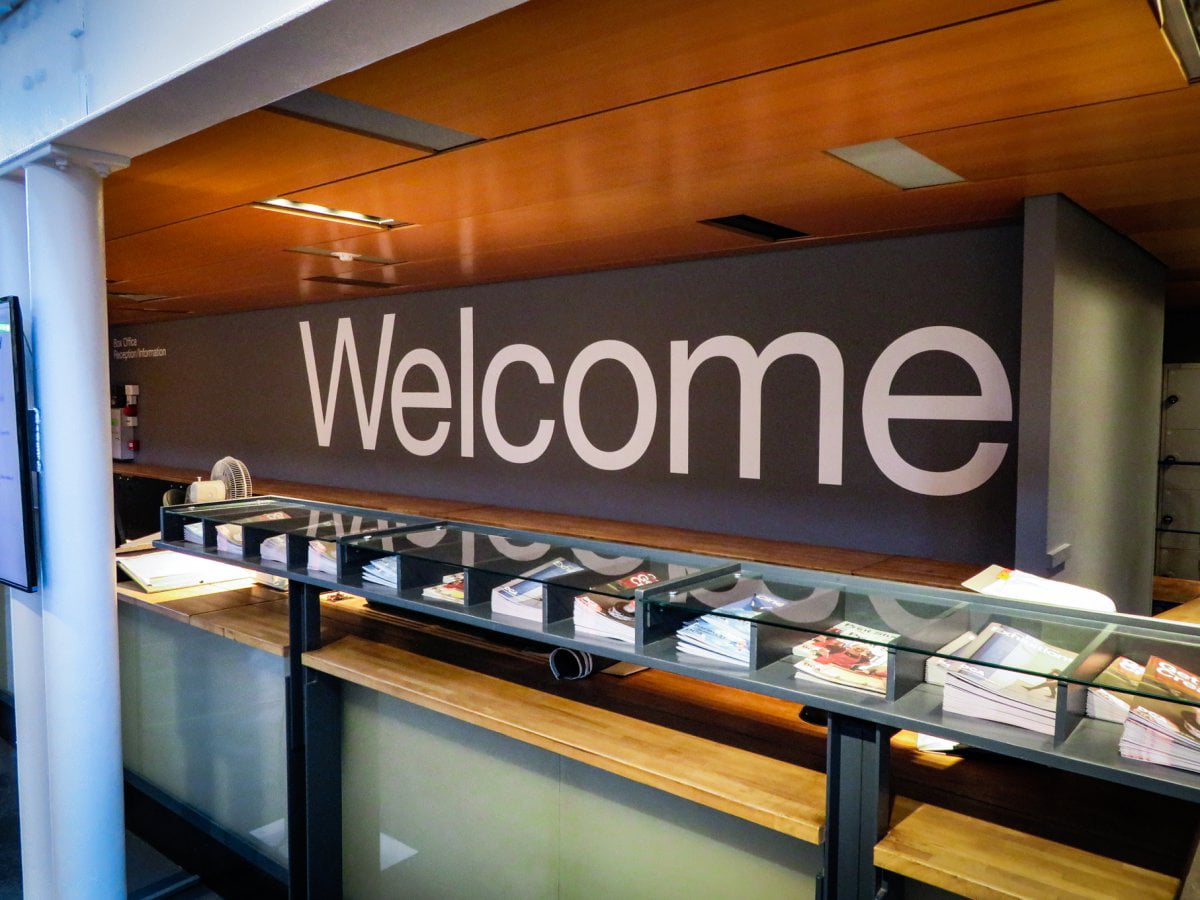 Planning the signage
The new interior and exterior signs included vinyl lettering, aluminium trays, acrylic panels and flat cut steel letters. Hand lettering was also required for the entrance walls.
Several weeks of planning and production were needed because of the large order of different signage. Installation would last over three weeks and at times, I visited outside of the centre's open hours. I liaised with DCA management, on site painters, as well as John Rennie, the joiner who helped install the signs.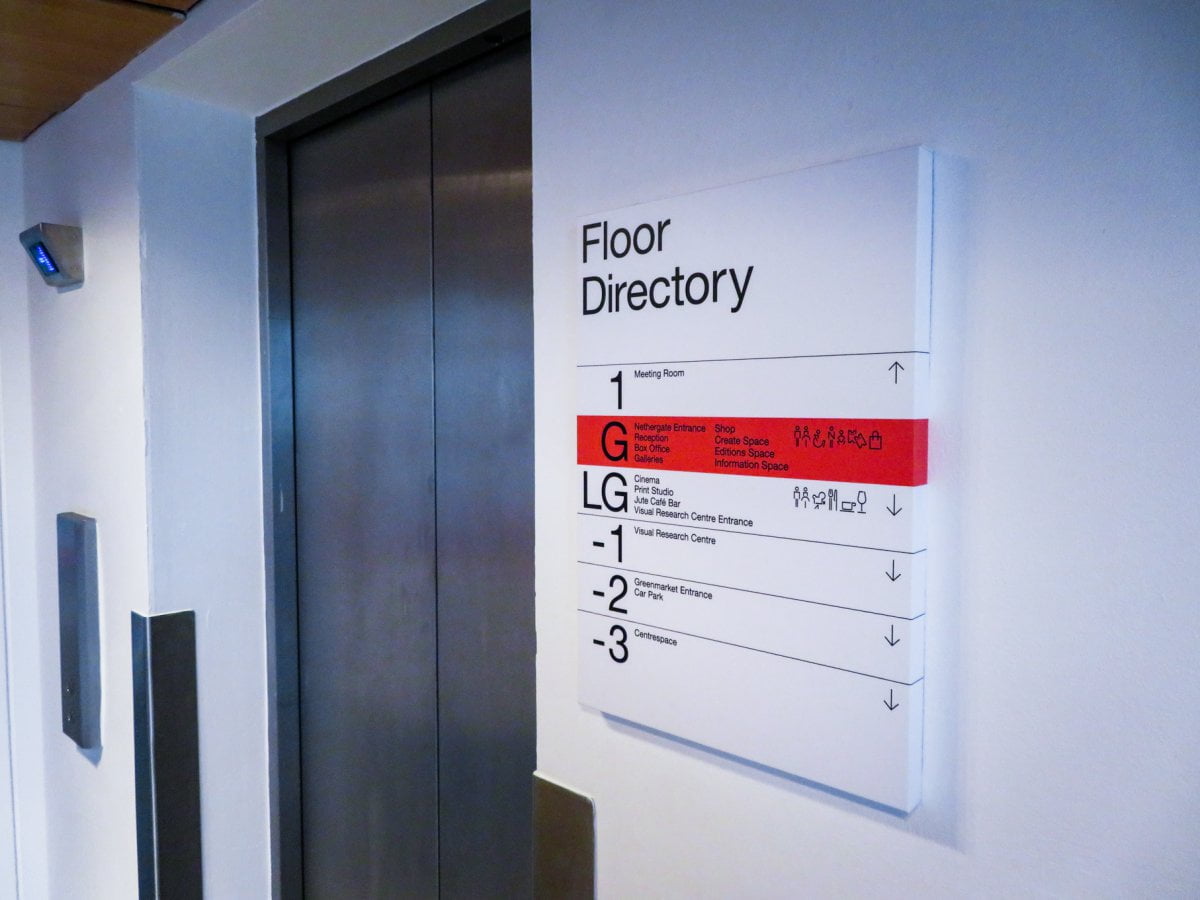 Signmaking materials
A combination of materials was used throughout the new wayfinding system. Matt white vinyl lettering was applied to walls and doors. Transparent red vinyl was applied to panes of glass. In addition, aluminium trays wrapped in digitally printed vinyl were installed at the top of the stairs, as well as lift entrances.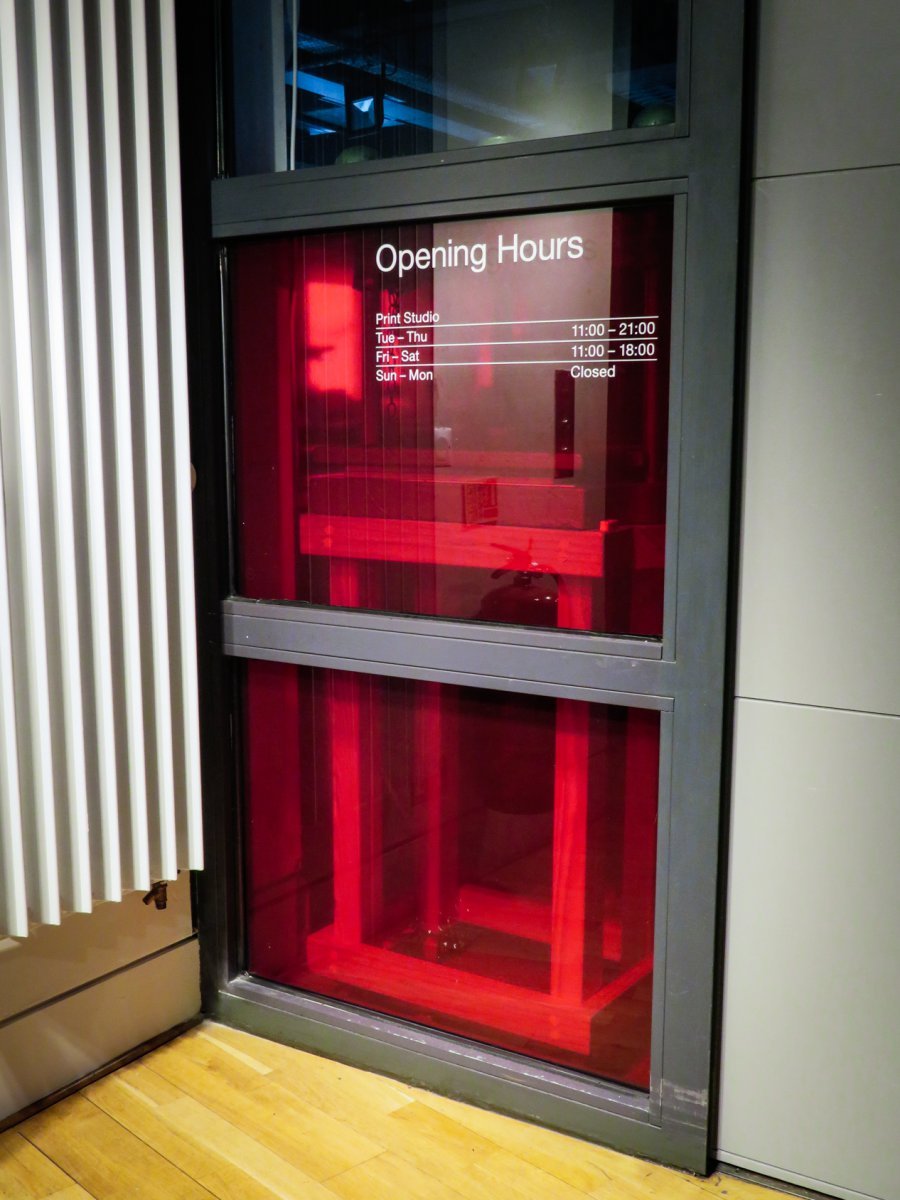 Sign installations
Aluminium panels were painted and vinyl lettering was applied before installing them on the rear gates. The panels were bonded with high strength, double sided tape. This avoided any visible fixings such as screw heads through the signs' faces.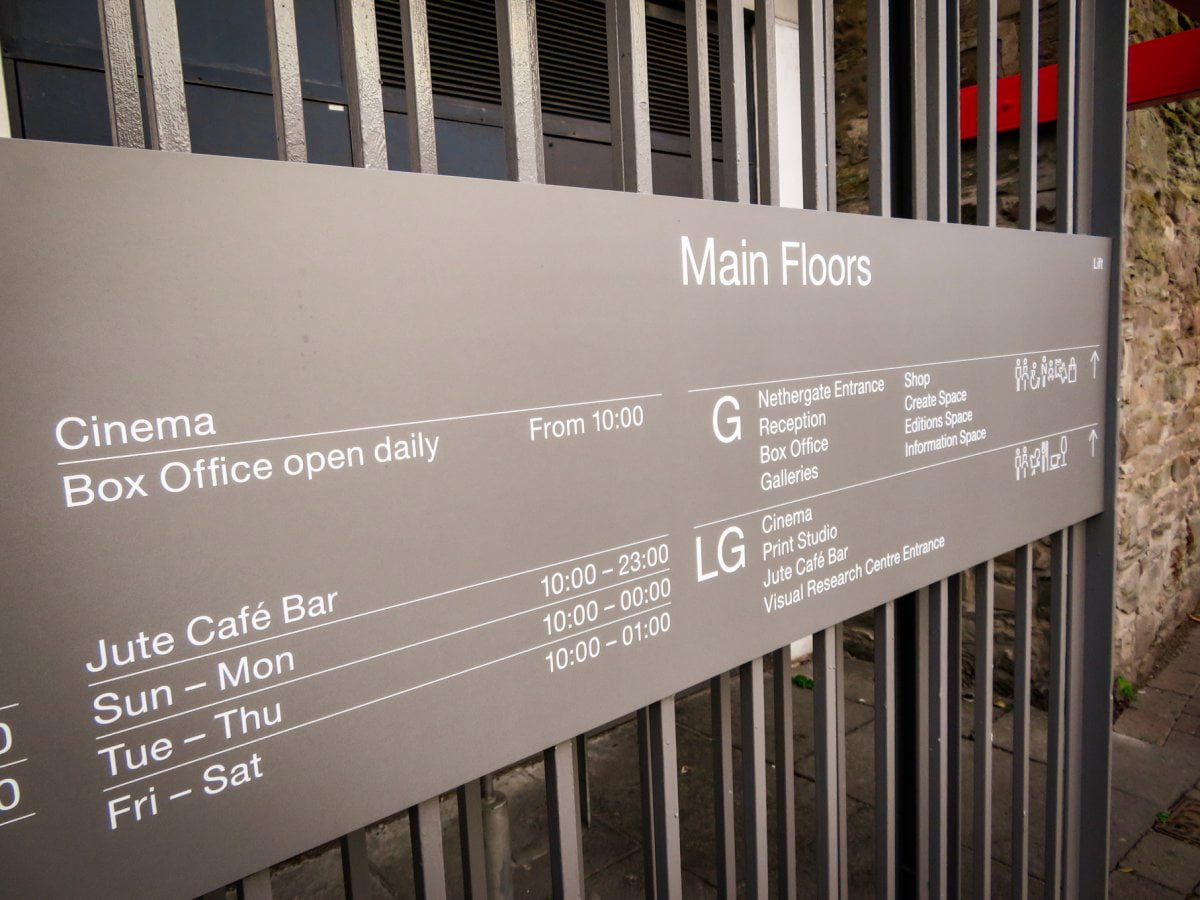 Steel box section frames hold individually cut steel and aluminium letters. The letters are sprayed matt white and glued to the box section frame. The frames are sunk into the rear entrance wall and again avoids seeing any visible fixings. This method makes the lettering appear to float off the wall surface.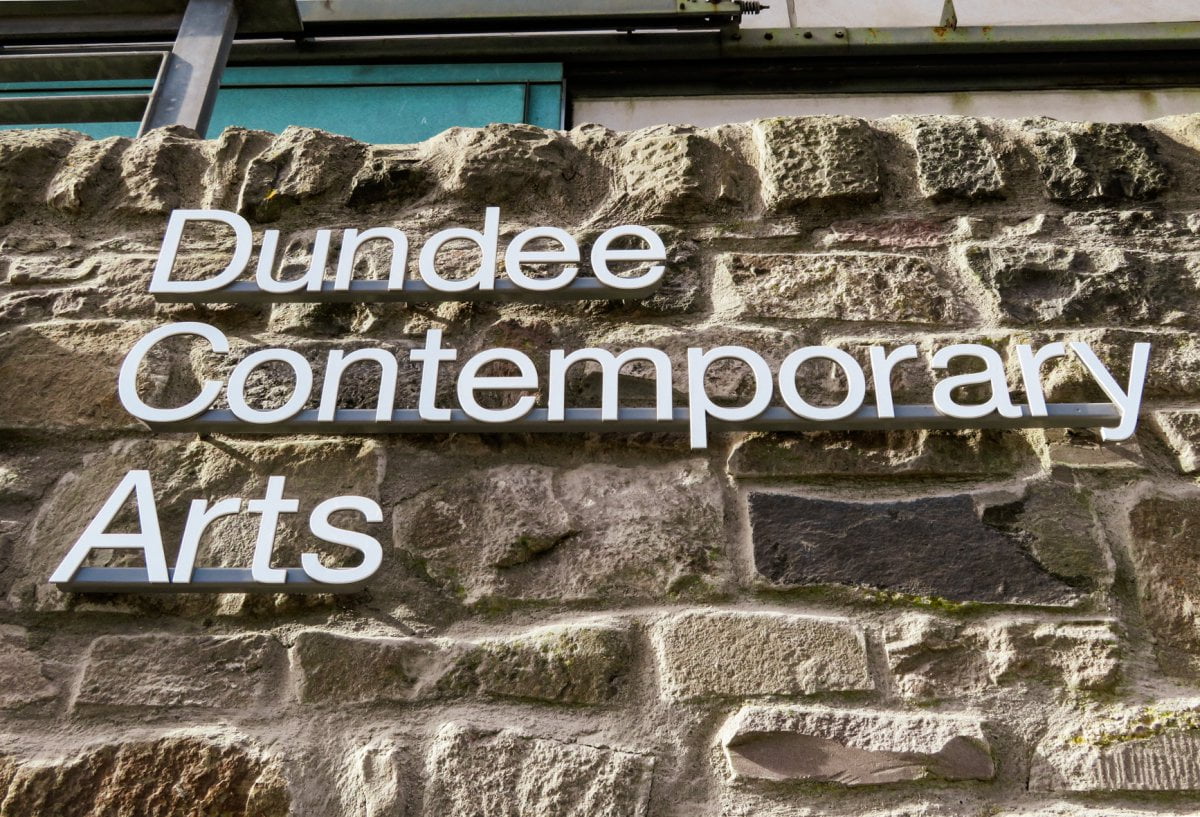 Signwriting the entrance
Samples were painted to determine the opacity and fluidity of the paint, as well as the finish. Everyone was satisfied and looked forward to seeing the entrance signs completed.
DCA's large initials were hand painted onto the rough exterior walls. With care and attention, Brian's artwork was accurately transferred into position before signwriting over four days. The project was completed in plenty of time for the birthday celebrations.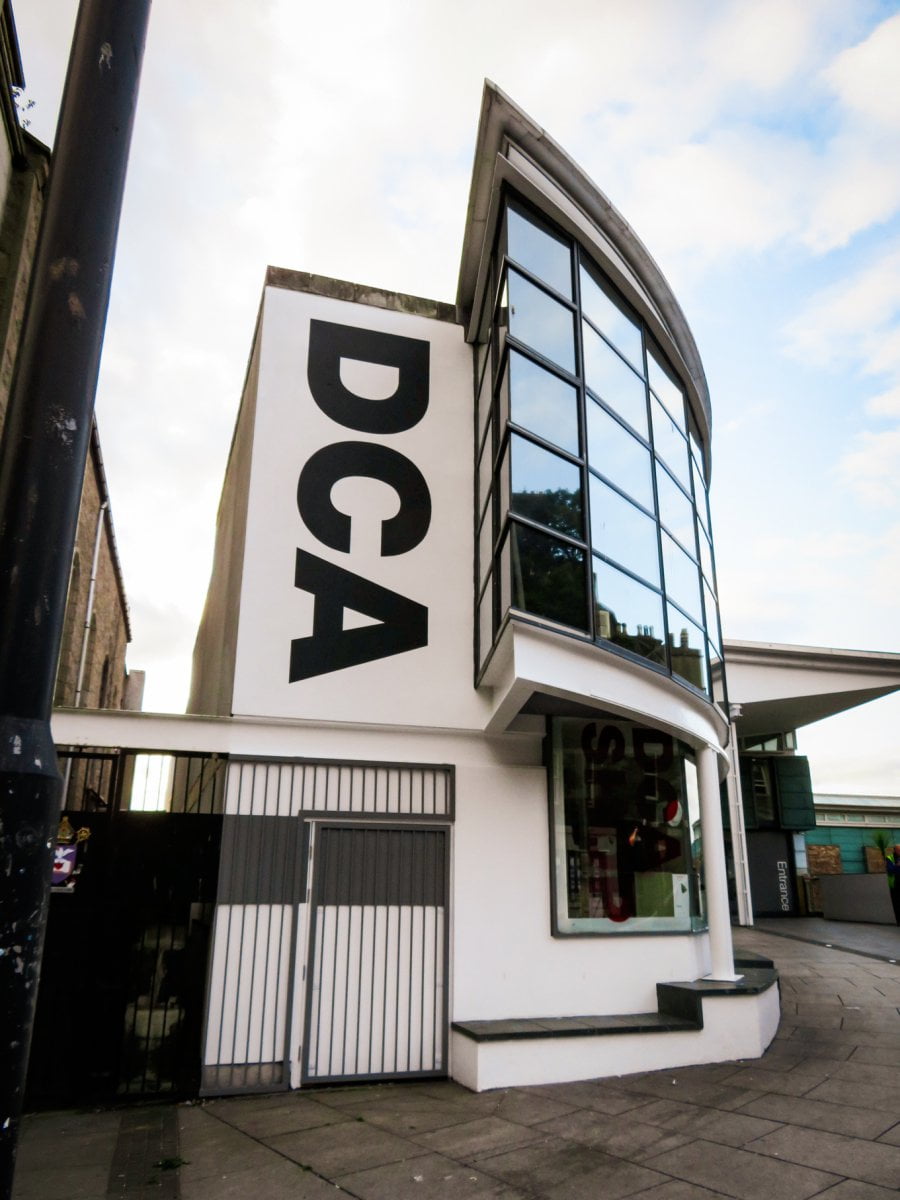 Are you searching for a sign company in Dundee? Get in touch to discuss your project.