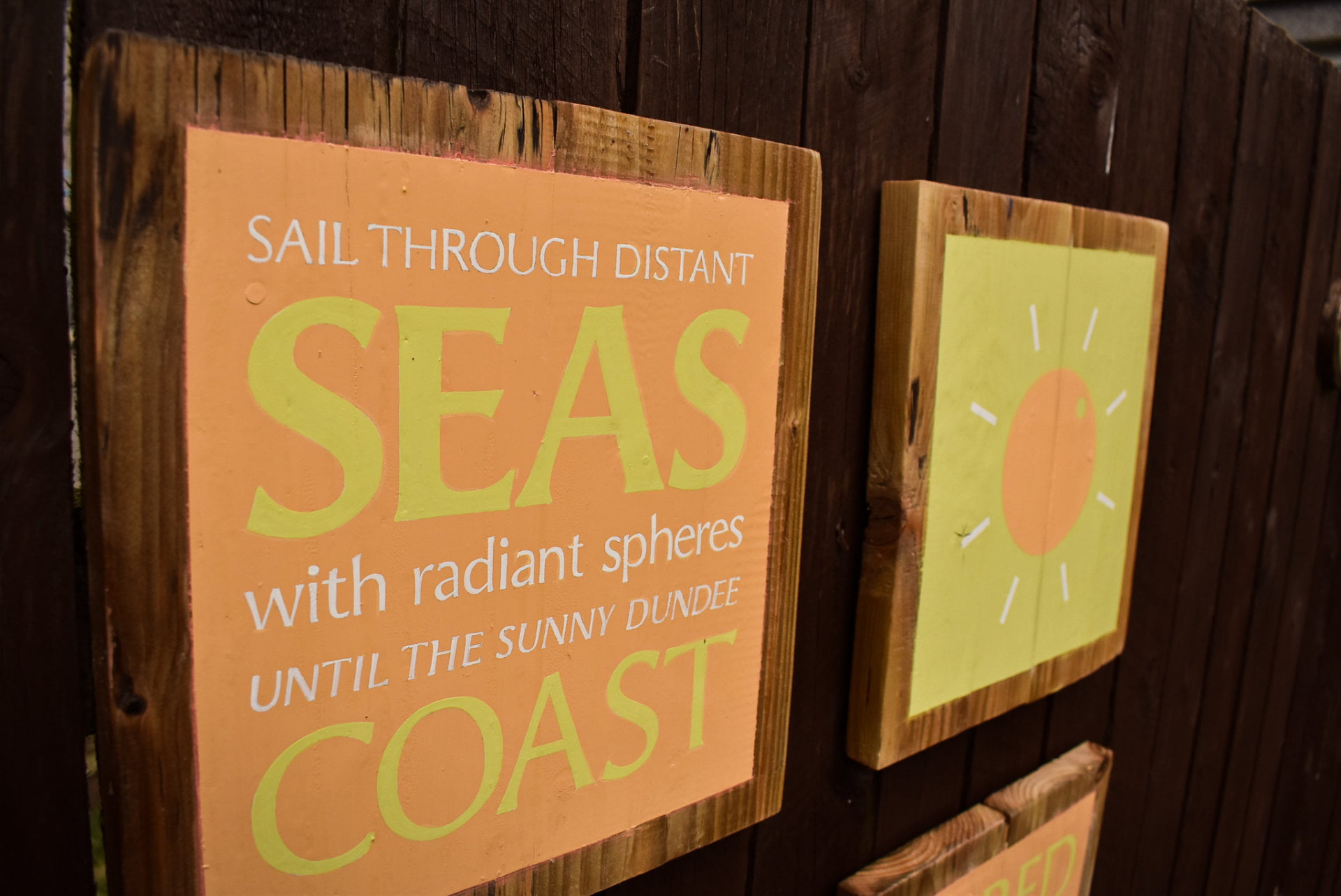 Signs for a summerhouse
In spring 2022, Ros and Allan's summerhouse was near completion. Their peaceful new space deserved final touches and art was an obvious choice. They searched for handmade signs in Dundee, but couldn't find anything they could agree on.
Both Ros and Allan were influenced by wall art. They liked the idea of a quote. After contacting me for advice, I visited them to discuss their project.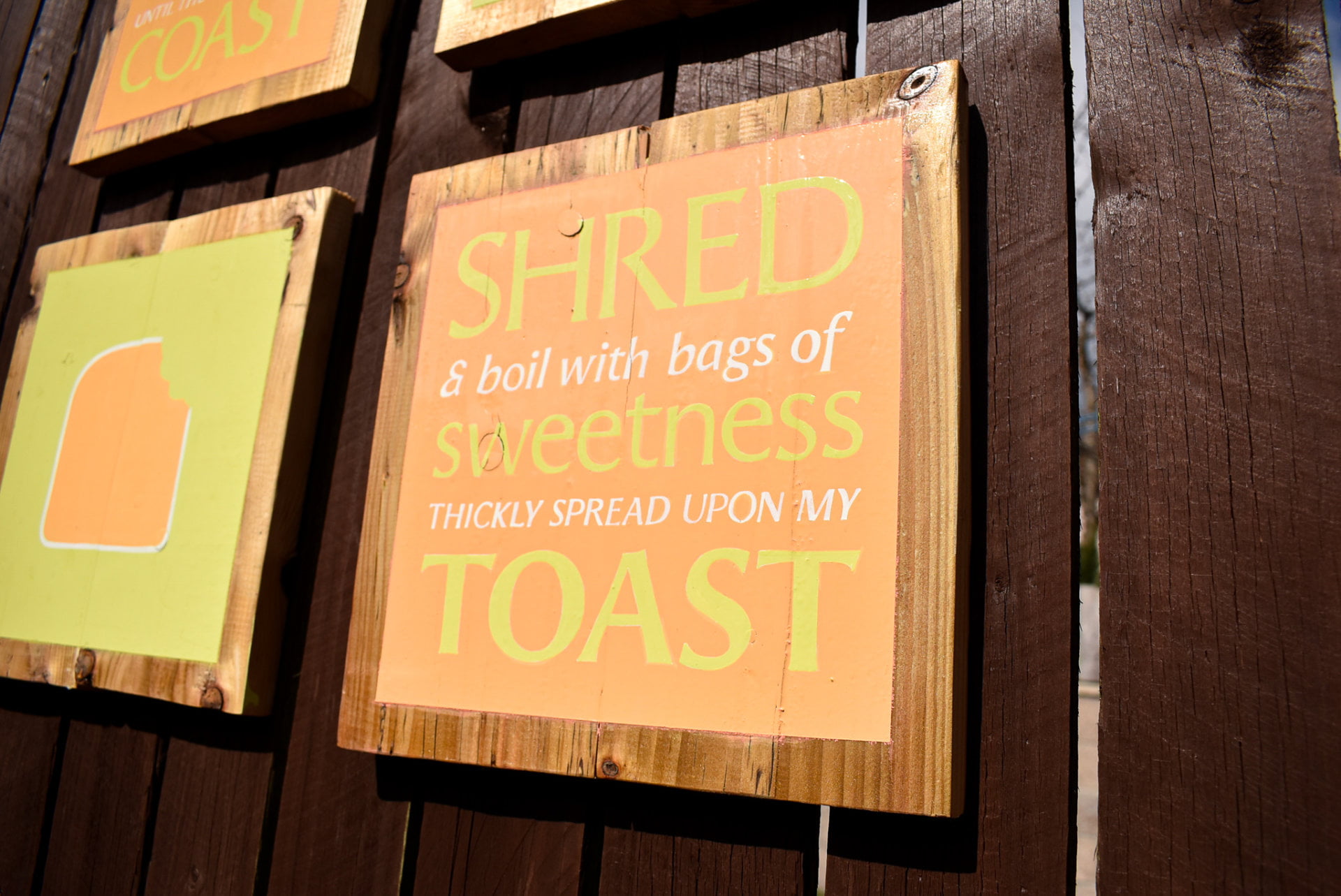 Discussing handmade signs
We spoke about the style of their summerhouse, sign materials, and fixings. As well as lettering and meaningful words to hang on the wall. There were lots of options.
Ros wanted a sign to convey a happy vibe. Allan preferred a natural look and considered repurposed wood. Both wanted the piece to be bright and light-hearted. But what would the sign say?
In our conversation, I learned of their careers in retail. A common thread reoccurred while I made notes outlining the project. I also admired their young orange trees. An idea was beginning to form.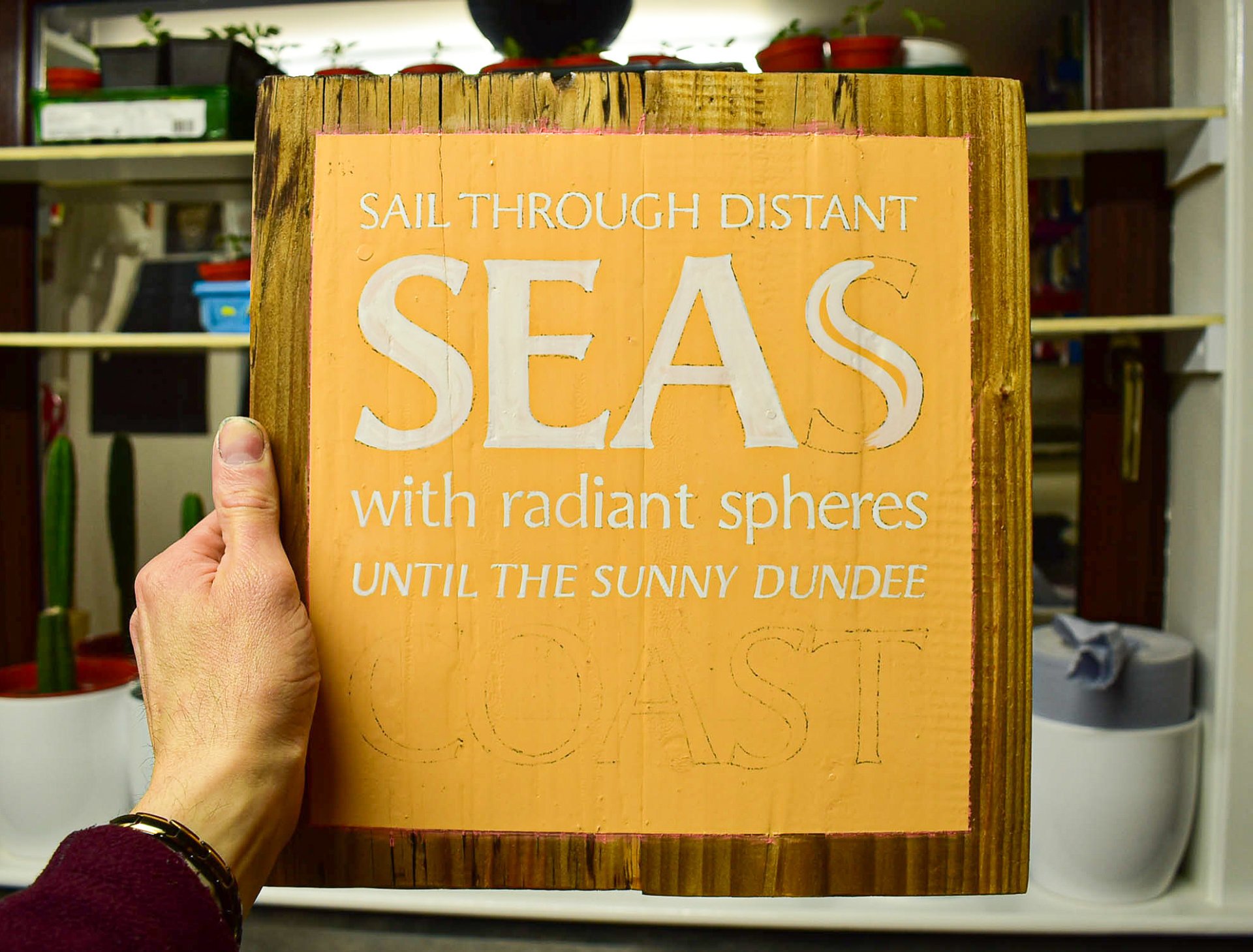 Sign art
Following our meeting and the project brief, research began on the subject matter. I knew words would influence the design. Returning every now and then over several days, I added and edited the words. They had to strike a chord with Ros and Allan.
I presented my ideas, along with a description of the materials and e-mailed the artwork. Both loved the concept and the sentiment. It was time to make the signs.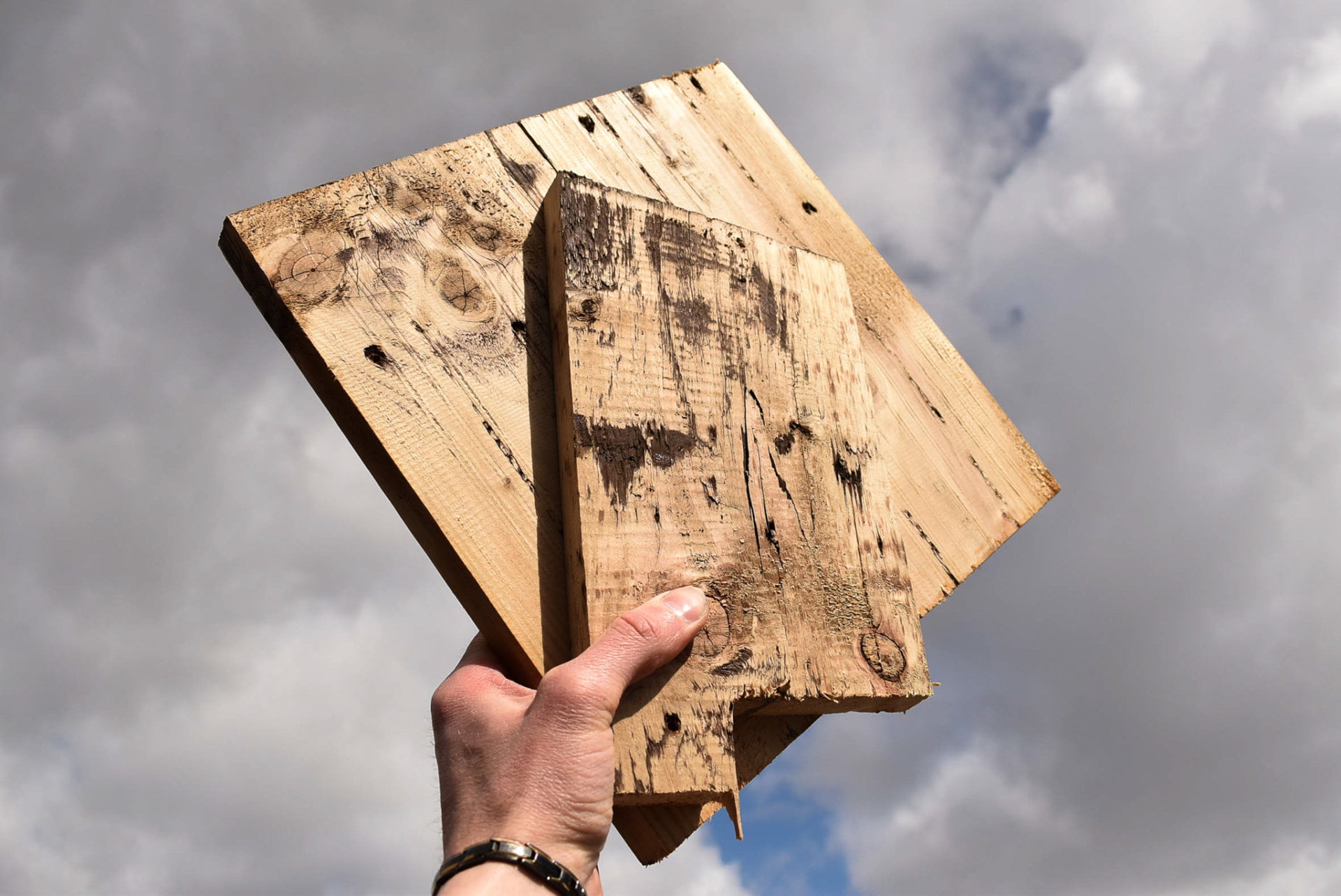 Custom made wooden signs
Salvaged fence planks were planed and cut to length before glueing together. The irregular surface and wooden flaws added to their charm.
Four panels and a spare were assembled and filled before sanding each side. Then, small holes were drilled on the back of each for hanging the signs.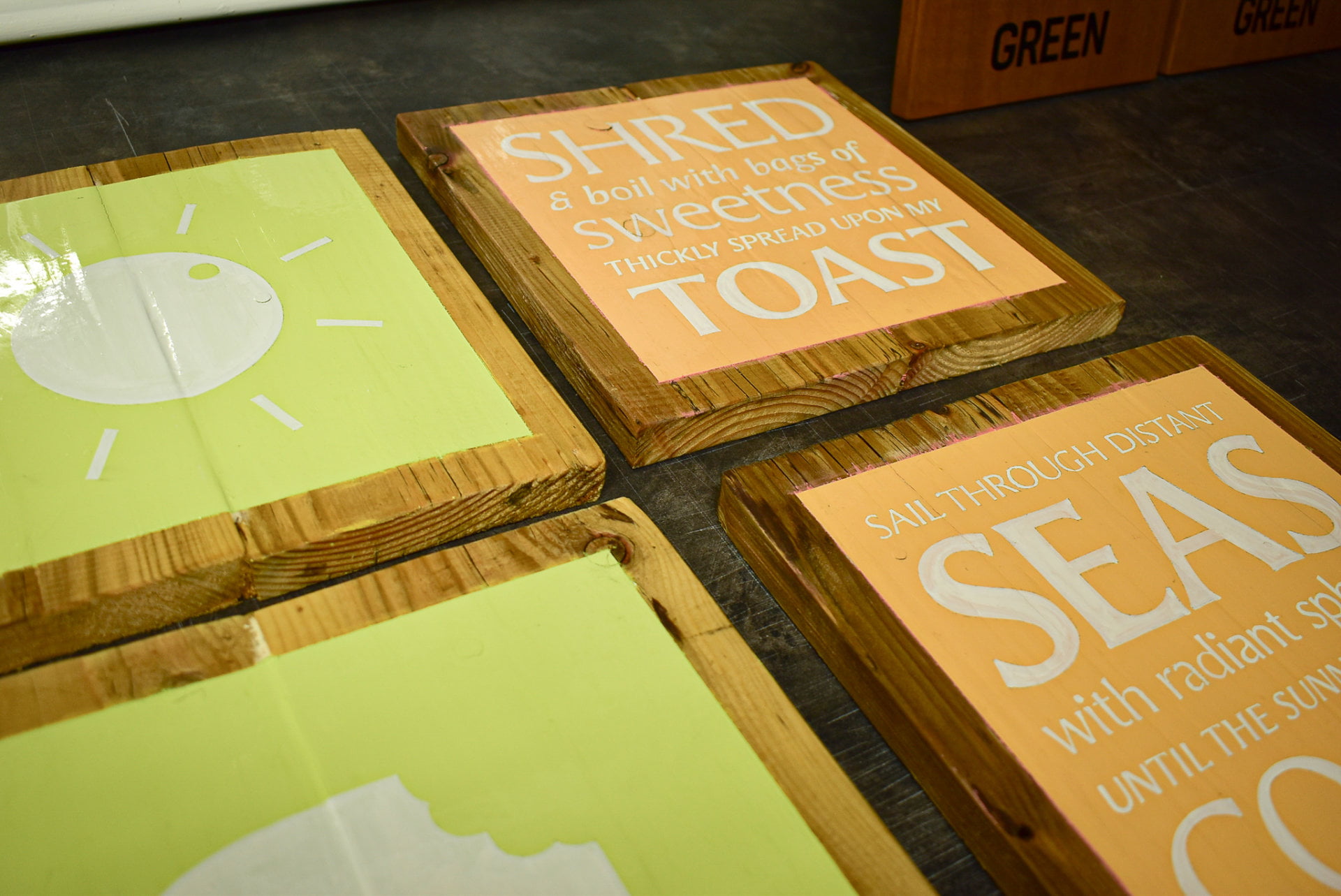 Painting the panels
The signs would be partially exposed, so several coats of satin varnish were painted on both sides.
Zesty coloured enamels were mixed and generously applied to the faces within a natural wood border. After a few days, the painted backgrounds had cured and the signs were ready to hand letter.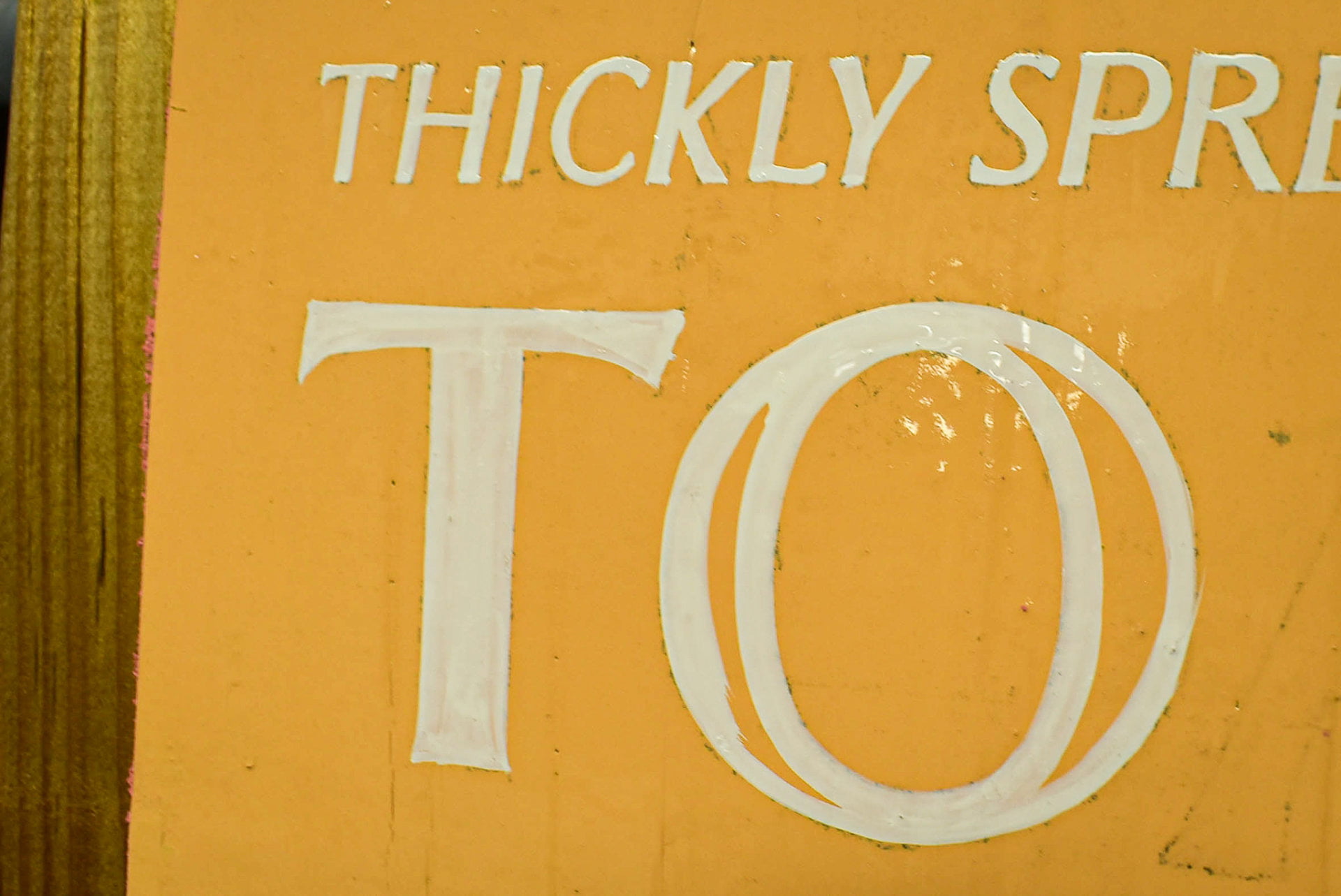 Transferring the lettering
Scaled patterns were made to transfer the design onto each panel. Carefully, each letter was drawn and the first coat of paint was applied.
White enamel was painted as a base coat for all words and graphics. I knew the bright orange and green would cover poorly, and at least two coats were needed to make the colours opaque.
I used my smallest lettering brushes for some of the words and patiently painted the letters. The simple illustrations were painted last.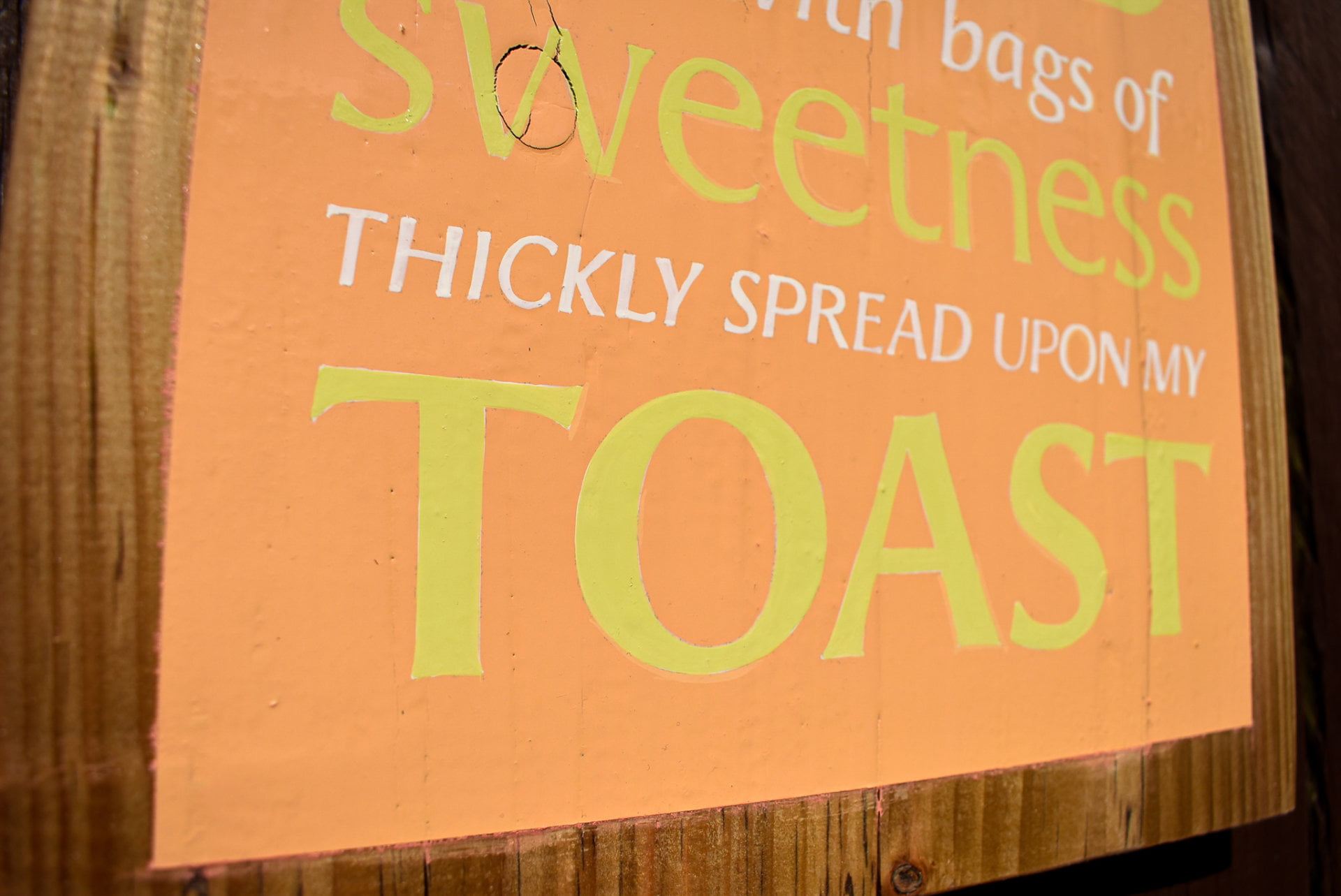 Handmade signs in Dundee
We were all delighted with the result. The signs would take pride of place at the entrance of the summerhouse and bring smiles on rainy days.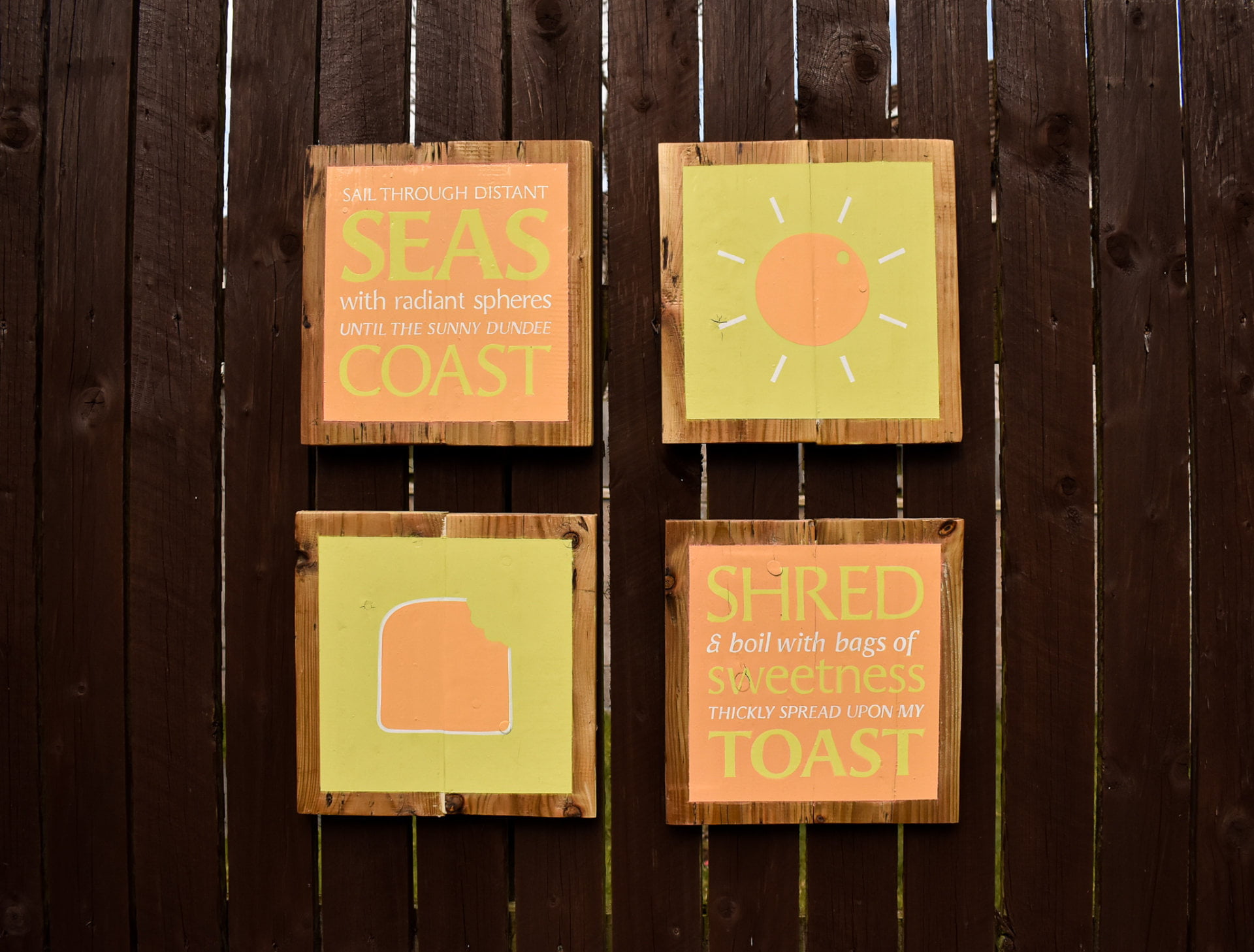 I design, supply, and install handmade signs in Dundee. Get in touch to discuss your project.