Glenisla Hotel Exterior Signs
The new owners of Glenisla Hotel were based in London and searched for a signmaker in Angus.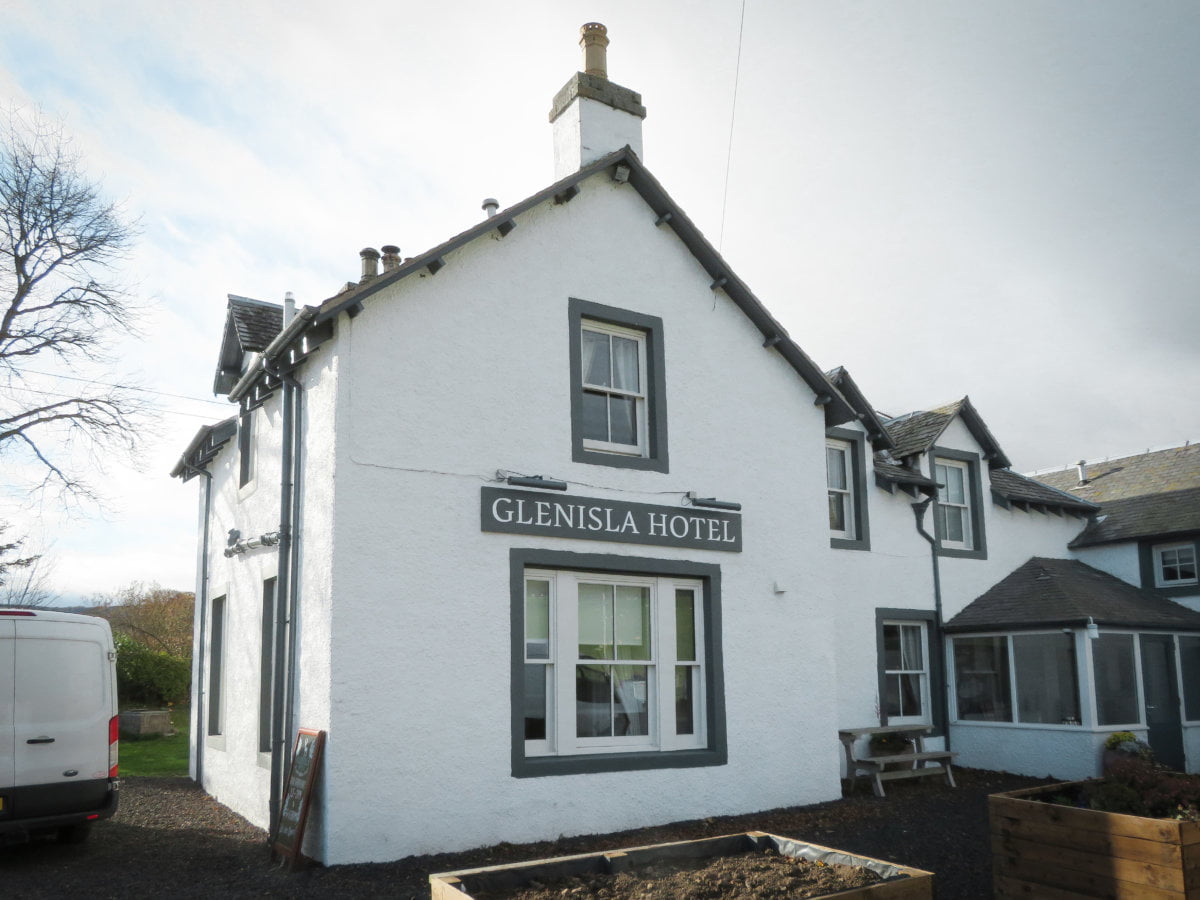 The signage brief
After speaking on the phone with the owners, I visited the hotel following to see its extensive refurbishment. The project brief stated a simple and elegant design for two large signs. The new management also wanted to compliment the character of the historic building. The message had to be clear and easily read in strong sunlight. In addition, the signs had to withstand the harsh seasonal weather.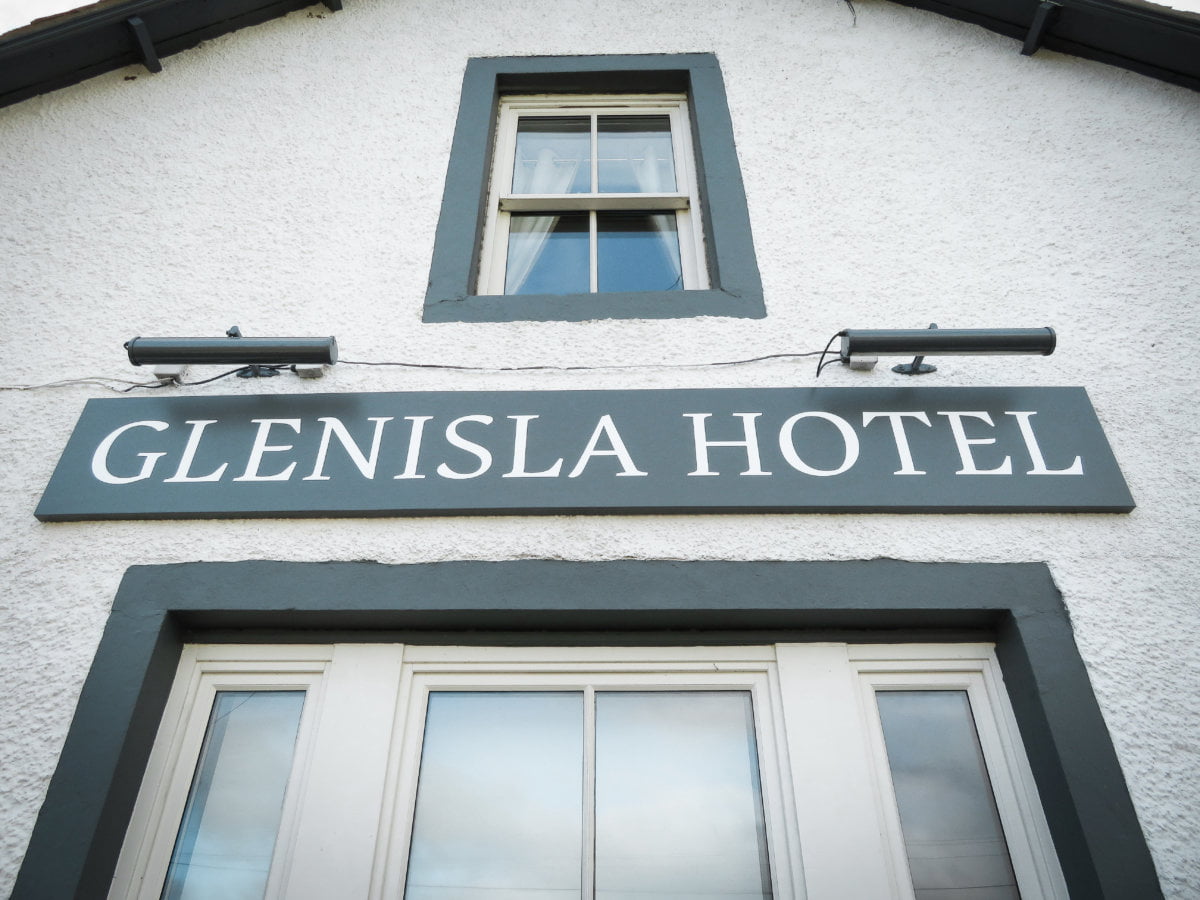 Manufacturing the signs
Both the bespoke exterior signs were made using aluminium composite (Dibond) panels. Both signs were cut out of one large sheet panel each, as I try to avoid butted edges whenever possible. The sign panels were then prepared and painted with an exterior satin finish. The finish reduced the glare which would reflect off of gloss finish panels. The stag pictorial and tagline were also hand painted and high performance, matt white vinyl was used for maximum durability.
The 3.2m façade sign is a custom made box tray, which comprises folded edges (returns). The returns are 40mm which protrudes the sign face off of the wall. Painted timber batons were screw fixed to the wall, then the tray was slipped over the batons. This ensures no visible fixings and the tray is firmly secured to the stonework.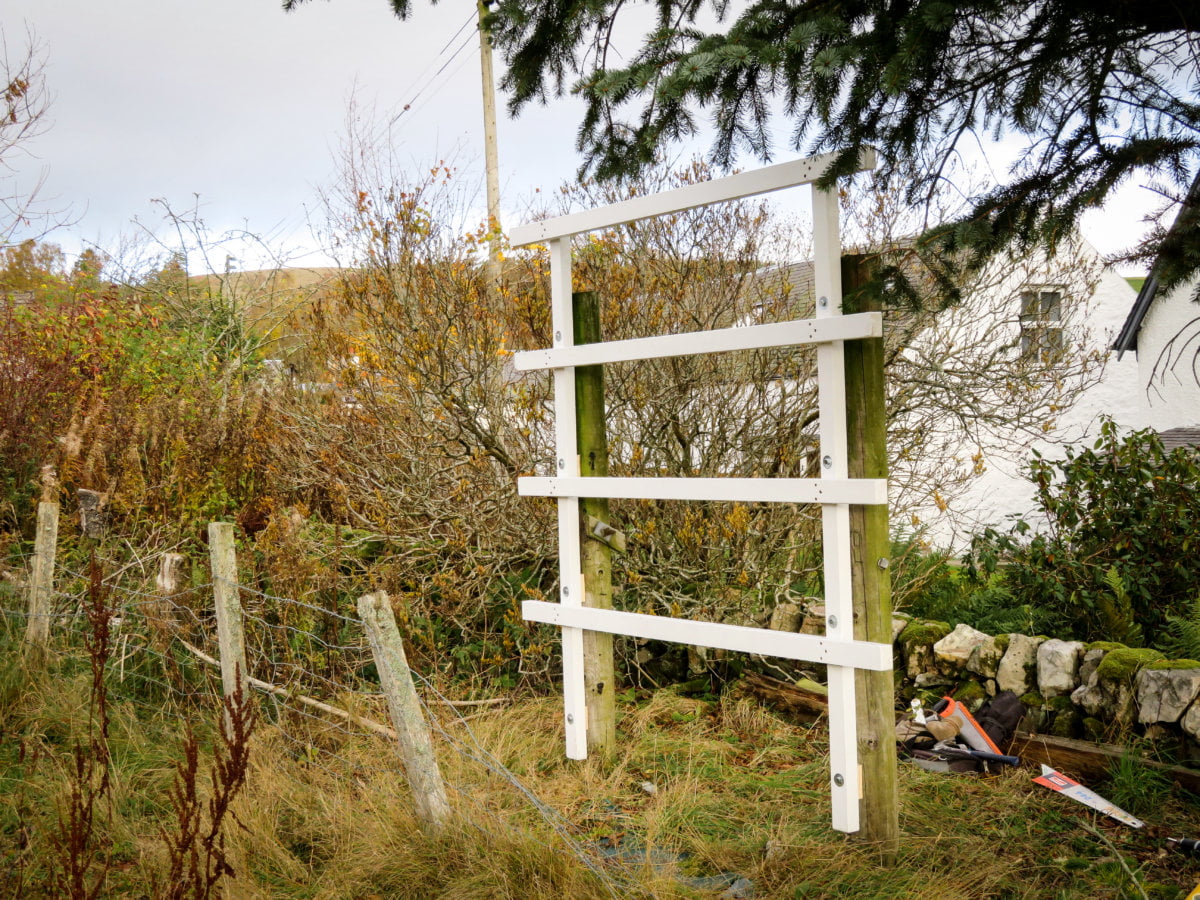 Installing the signs
The freestanding sign panel at 2m by 1.5m is fixed to existing, reclaimed posts and considerably strengthened with painted, timber batons. Care and attention to the wind load are crucial when installing such large panels.
Both the freestanding sign panel and sign tray, as well as the timber posts, were delivered to the site and installed within one day.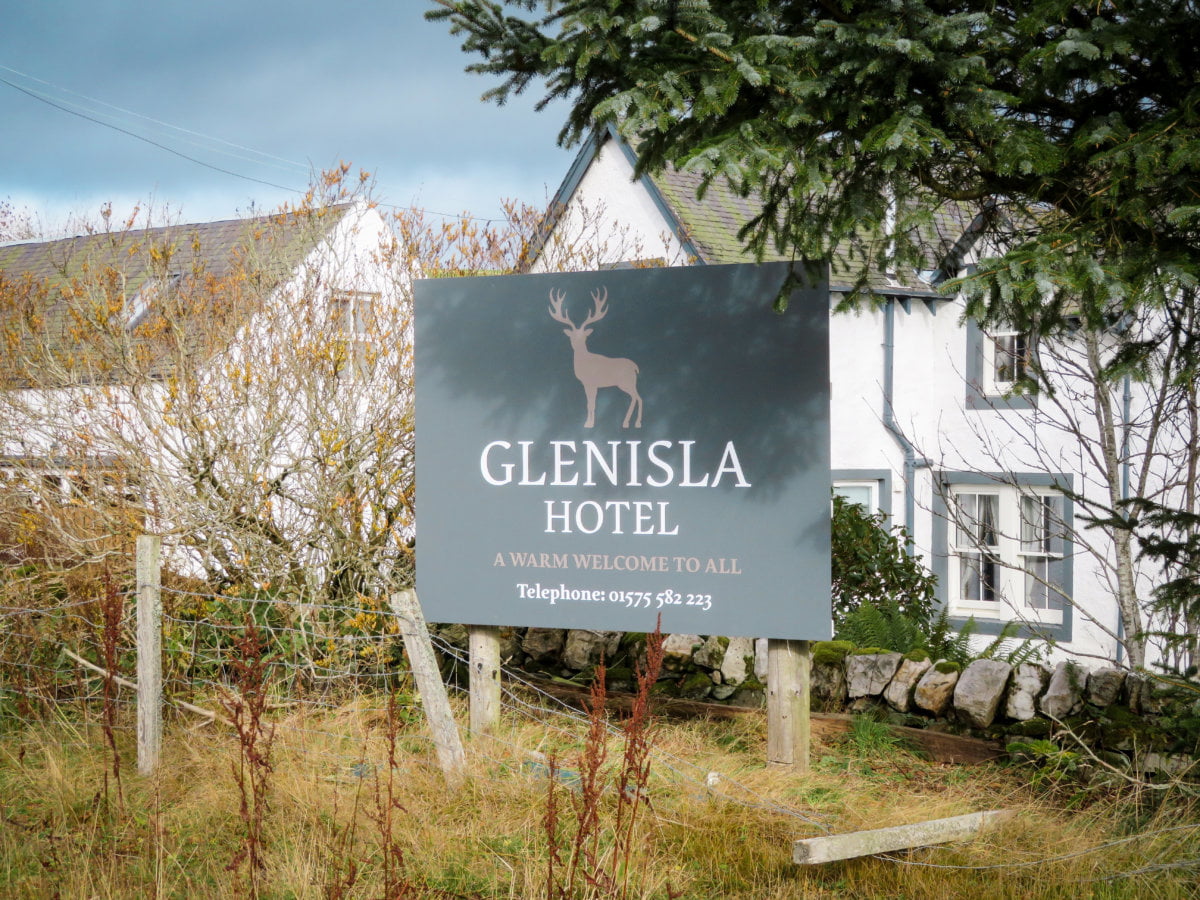 The logo artwork and colours were designed by oomph.
Searching for a signmaker in Angus? Get in touch to discuss how I can help you.